Gotsch, Lenz take oaths of office in Lindbergh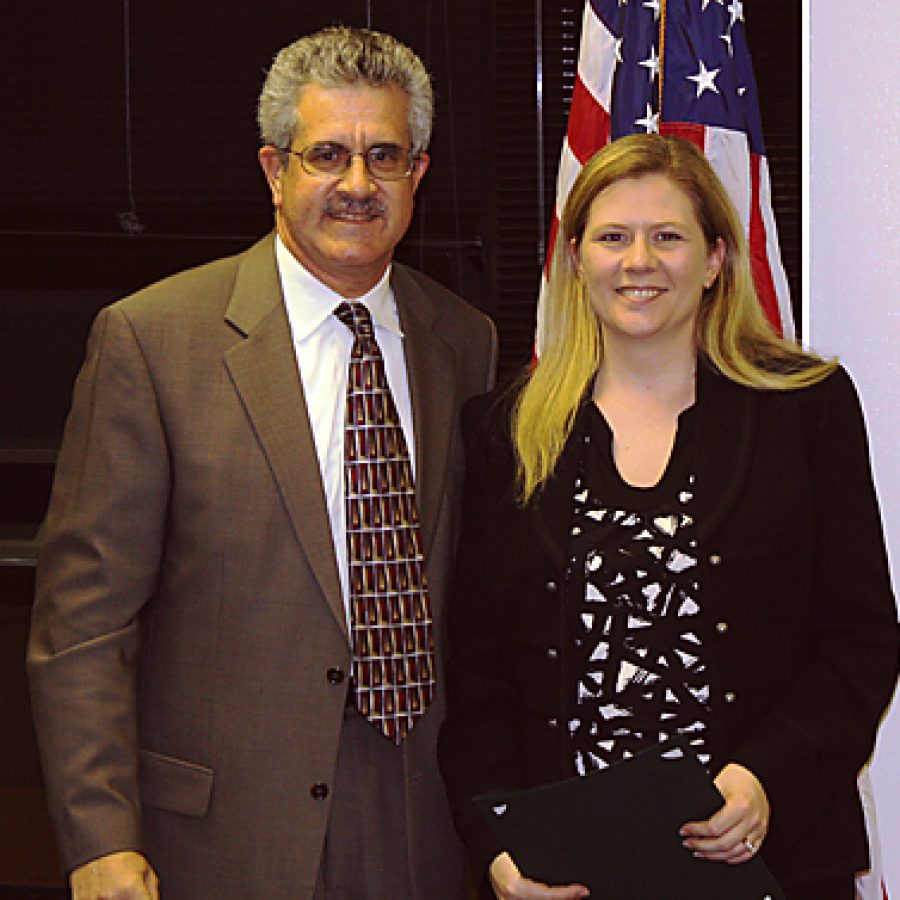 New Lindbergh Board of Education member Kara Gotsch and returning board member Vic Lenz took their oaths of office last week.
Gotsch will fill the seat vacated by David Peek, who did not seek re-election to a second three-year term. Peek was honored at the meeting for his three years of service to the district as a board member.
Lenz begins his third term on the board.
Gotsch, an attorney, is senior vice president of compliance and risk management and general counsel at Truman Bank. She grew up in the district and moved back in 2002 with her husband, Richard.
Their daughter, Daisey, attends Kennerly Elementary School.
Lenz served in various teaching and administrative roles for 37 years at Lindbergh, and has lived in the district 61 years.
Before retiring in 2003, he was assistant superintendent of curriculum and instruction for 15 years. He has been a member of the board for six years.
During their meeting, the board also appointed officers for 2010-2011. They are:
• President — Ken Fey. He has served as president since 2008.
• Vice President — Lenz. He has served as vice president since 2008.
• Secretary — Kathleen Kienstra. She replaces Janine Fabick as secretary.
• Treasurer — Mark Rudoff. He has served as treasurer since 2008.