Gotsch Intermediate third graders compete in spelling bee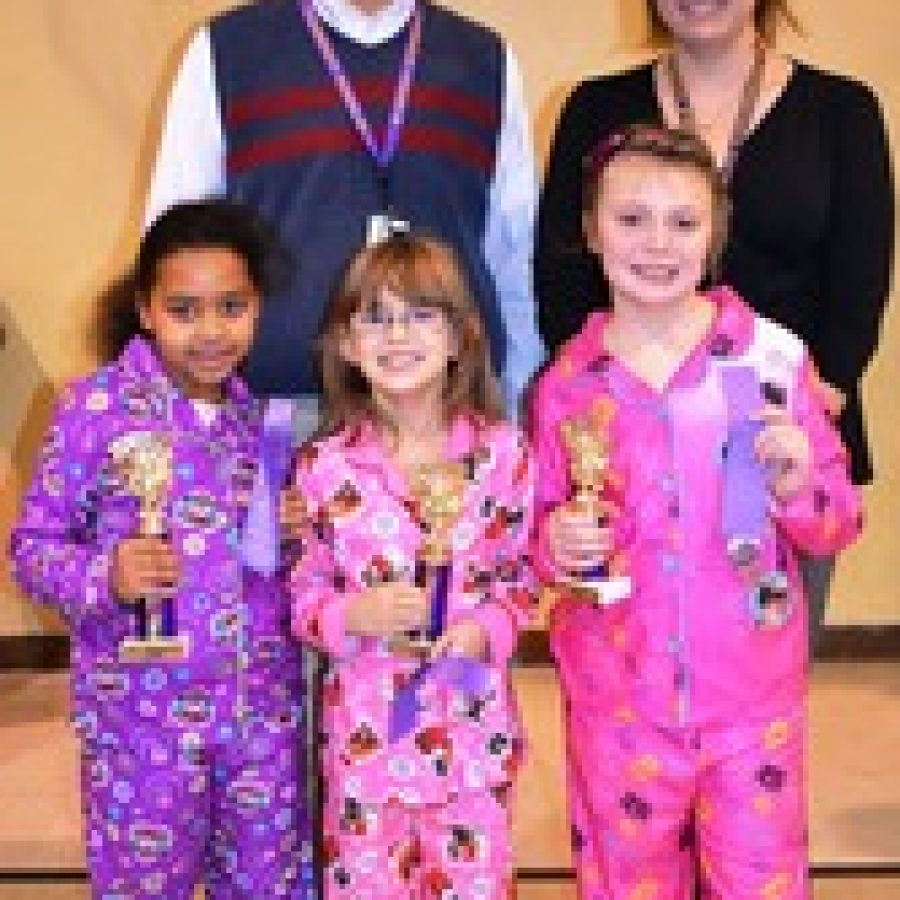 Twenty-four students at Gotsch Intermediate School in Affton competed in the Third-Grade Spelling Bee last week.
Helen Shannon, whose teacher is Patrick Lowery, won the competition with the word "slander." Ela Potera placed second and Claire Burmester placed third.
Shannon, Ela and Claire will all compete against fourth- and fifth-grade students at the Gotsch Intermediate Spelling Bee in January. The winner of the school spelling bee will move on to compete in the St. Louis Spelling Bee in March.
Three students from each third-grade class at Gotsch Intermediate were selected to participate. They were: Zahra Alramadan, Madeline Bruner, Claire Burmester, Alyssa Dulay, Alayna Elchinger, Sammy Finch, Kara Grass, Ahmad Hadi, Tyler Johnson, Matthew Lanemann, Edin Omerbegovic, Zachary Patterson, Ela Potera, Lauren Pluff, Isaac Riordan, Breanna Sauer, Helen Shannon, Kelvin Skaggs, Kaden Stamboulieh, Killian Stewart, Julie To, Alexander Tran, Nejra Velijevic and Connor Wunderle.