GOP groups show support for Trakas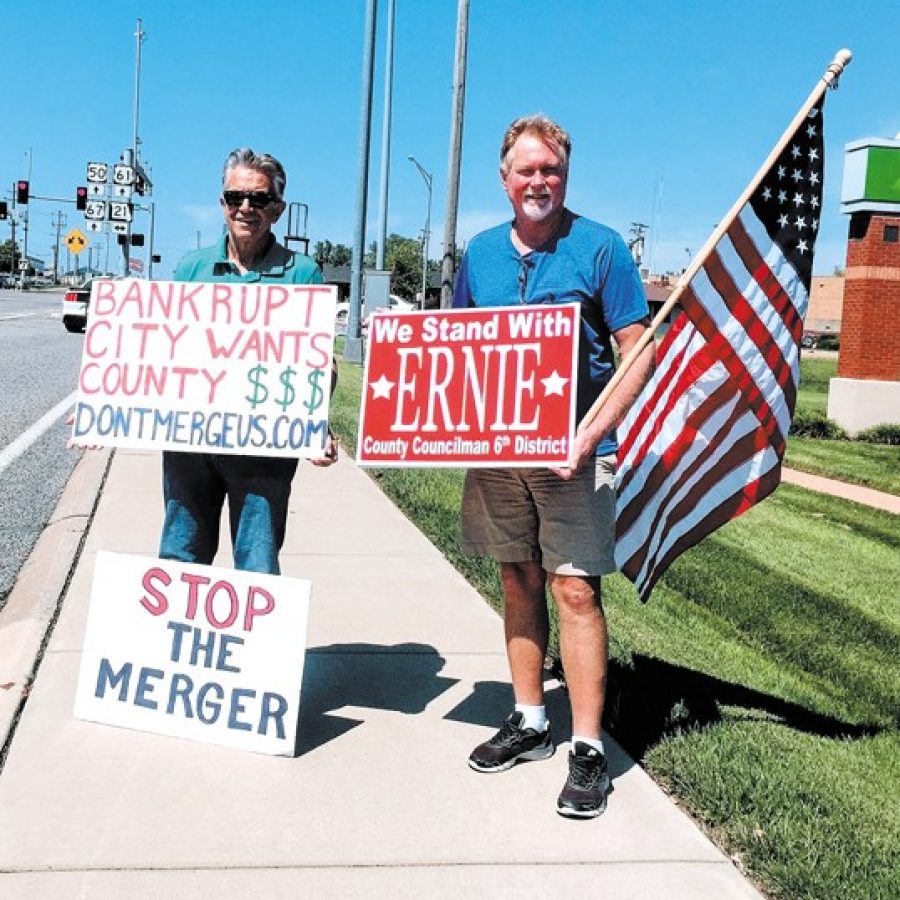 Members of south county Republican groups came out Saturday to show their support for 6th District Councilman Ernie Trakas, R-Oakville, and counteract an effort to recall him.
Carrying signs that say "We Stand with Ernie," members of the pro-Trakas "protest" got some honks and waves of support from the busy traffic at the Lindbergh and Tesson Ferry intersection.
Trakas also attended the event, holding signs against a city-county merger. Participants also held up anti-merger signs.
The councilman took office Jan. 1 and serves through 2020.
But a political-action committee of 6th District residents, Voices of District 6, is currently collecting signatures to recall Trakas and has garnered some support from Republicans.
The group needs to collect more than 14,000 signatures.
The sign wave was meant to counteract the effort to recall Trakas and was organized by Concord-Lemay Republicans President Teresa Douglas, the former Lemay GOP committeewoman.
"I don't want to leave anybody with the impression that Republicans don't support Ernie — we do," Lemay resident Douglas said at the protest. "We fought hard to get him elected, and we want to keep him there."
Many members of her group were there, including Concord Township Committeewoman Casilda "Chris" Struckhoff and Concord Township Committeeman Tony Pousosa, who waved a flag.
Former Mehlville Board of Education candidate Michelle Pommer also attended.
Affton resident Gene Hutchins believes Trakas is doing a great job representing 6th District residents in Clayton.
"He's a good man, and he'll work for the best interests of the citizens, unlike (County Executive) Steve Stenger's allies," Hutchins said.