Goldwasser-Cumming Teacher of the Year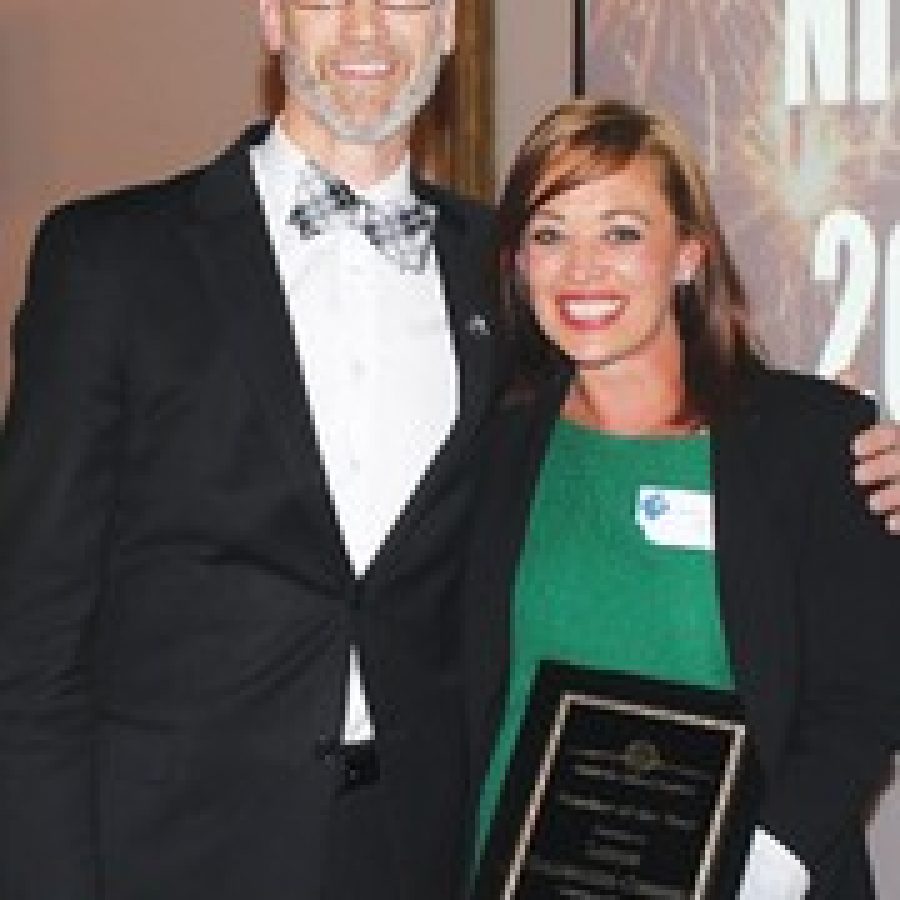 Lauren Goldwasser-Cumming, a foreign-language instructor at Oakville Middle School, has been honored as the Mehlville School District's Teacher of the Year for 2013-2014.
Each of the 18 Mehlville schools nominated a teacher for the award, according to a district news release. District administrators reviewed written nominations for each person and then picked Goldwasser-Cumming, who is completing her fifth year at Oakville Middle, as the district's top educator.
The nomination letter for Goldwasser-Cumming included this: "Lauren Goldwasser-Cumming has been an exemplary teacher and leader. Her lesson plans challenge her students while implementing technology, interdisciplinary components and Character Education activities, for which she earned a Character Education Promising Practice Award in 2011.
"Lauren often collaborates with the other MSD foreign-language teachers on her own time after school, on weekends and during the summer. She has served as the Oakville Middle Talent Show chair or co-chair since starting at Oakville Middle five years ago, and has been the co-chair of the Character Council since its inception."
Goldwasser-Cumming now will be included in the group of teachers who will be considered for Missouri Teacher of the Year, the release stated.