Glatzel promoted to MFPD captain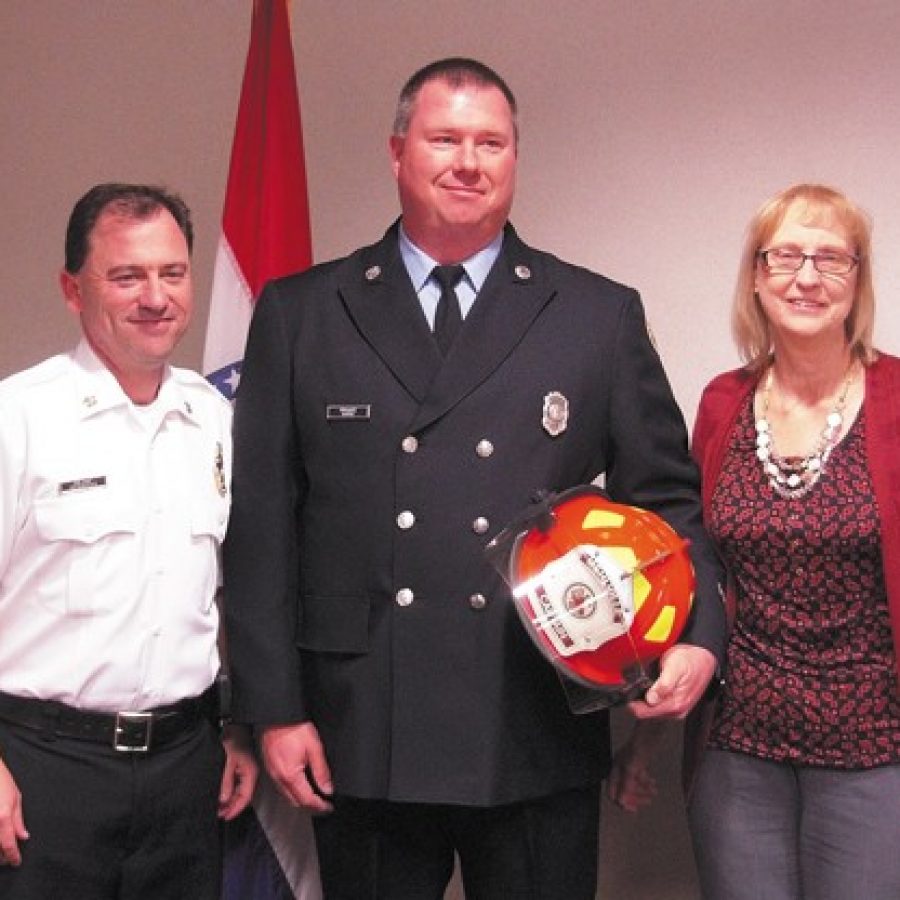 The Mehlville Fire Protection District Board of Directors recently voted unanimously to promote Ed Glatzel Jr. to the rank of captain.
Glatzel has been employed by the fire district since April 1999. His father, Ed Glatzel Sr., worked for the fire district for almost 30 years, retiring as a captain.
Ed Glatzel Jr., center, is pictured with MFPD Chief Brian Hendricks and Board of Directors Treasurer Bonnie Stegman.