Girl's annual bake sales benefit local charities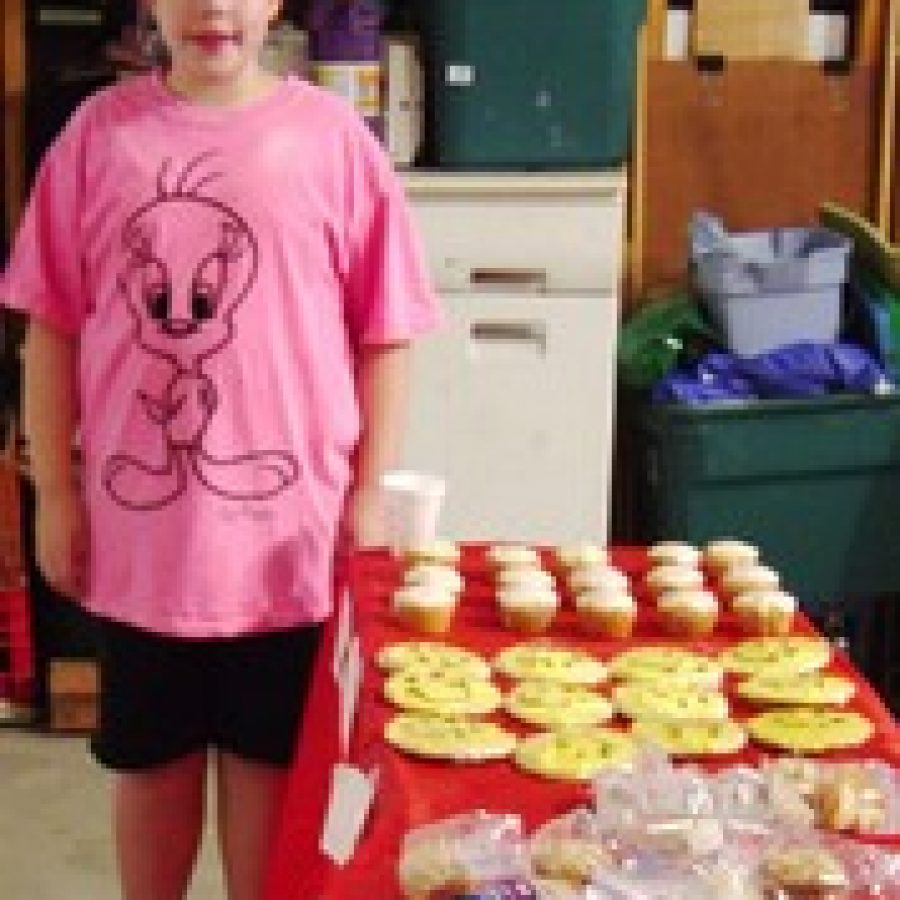 Jessica Kunkel, 11, of Sappington, has hosted bake sales for charity for the past five years.
This year, Jessica donated the money she raised to the Missouri Baptist Home for Girls and the Down Syndrome Association of Greater St. Louis, which benefits the lives of people with Down syndrome and their families through individual and family support, education, public awareness and advocacy, a news release stated.
In June, Jessica participated in the Step Up for Down Syndrome walk in Forest Park to show her support for DSA and to present a check for $500, part of the proceeds from her bake sale, to DSA on behalf the Dawson Lawrence family. The remainder of the donations from the bake sale were given to the Missouri Baptist Home for Girls to help them buy much needed items for the girls at the home.
She had her fifth annual sale in May, and mother and grandmother helped her bake cookies, cupcakes, pies and more.
Each year family, friends and neighbors stop by on bake-sale day to make a donation. Faculty, staff and classmates from Jessica's school, Firm Foundation Christian Academy in Arnold, also make donations to her fund raising efforts.
Each year, Jessica selects charitable organizations to receive the proceeds from her bake sales, including Operation Christmas Child and Feed the Children.