German Vesper Service slated for Sunday at Peace Lutheran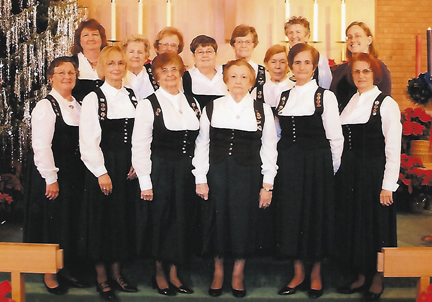 The Rev. Dr. Bob Kolb will preach at a German Vesper Service at 2:30 p.m. Sunday, Dec. 10, at Peace Lutheran Church, 737 Barracksview Road.
Kolb, a professor at the Concordia Theological Seminary in St. Louis, will be accompanied by the 16-voice Frauenchor — Ladies' Choir — of the St. Louis German Cultural Society.
The chorus will perform seasonal numbers in the German language.
The Peace Lutheran Junior Choir, comprised of fourth- through sixth-graders, will sing carols in the vernacular under the direction of Alexia Arensmeier and Debbie Prange.
Alice Kastens will be the organist.
The festive setting, including congregational singing, will be in German.
However, English helps will be provided.
Fellowship and ethnic refreshments will follow the Vesper Service.