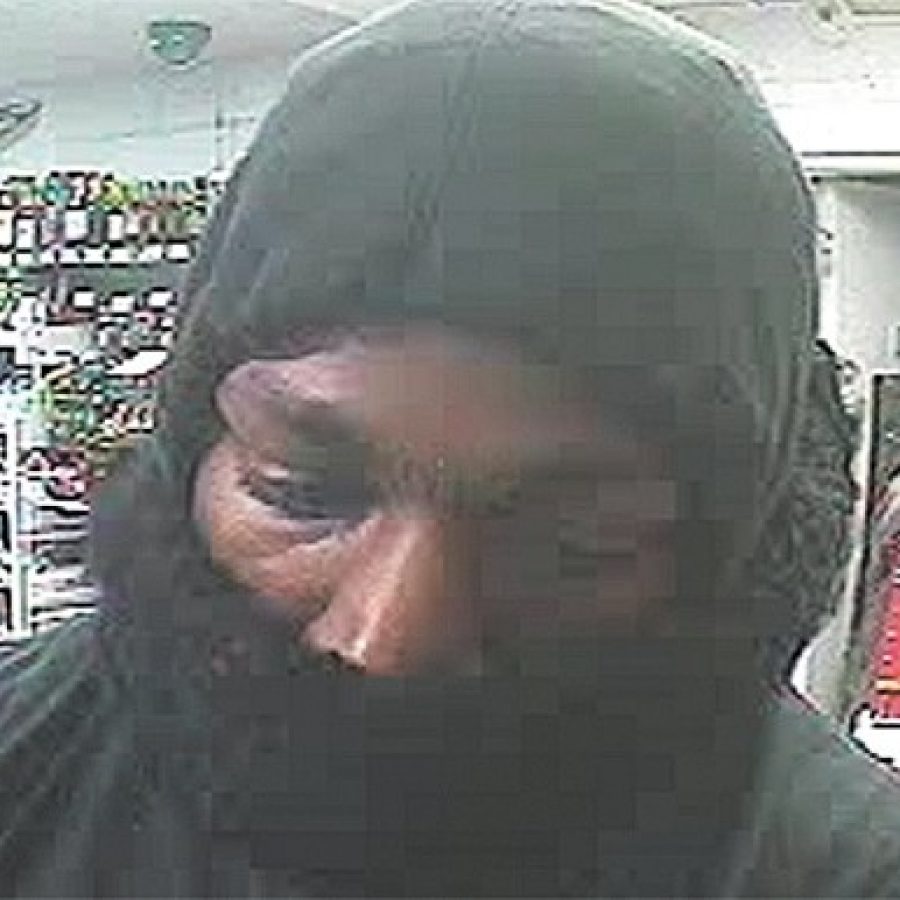 For the second time in two years, police are looking for a suspect in an armed robbery of a gas station near River City Casino.
The St. Louis County Police Department's South County Precinct responded to a report of an armed robbery at the Circle K gas station at 9311 S. Broadway at 3:25 a.m. today — Thursday, Jan. 28 — police spokesman Shawn McGuire said.
Surveillance footage released by police shows a man walking into the gas station carrying a black handgun. He stole cigarettes and an undisclosed amount of cash and got away on foot, police said.
The suspect is still at large and was described by police as a black man in his mid-20s, approximately 6 feet tall with a thin build, wearing a black hooded sweatshirt, a black scarf over the lower half of his face, jeans, a dark belt and white shoes.
Anyone with information about the robbery is asked to contact the St. Louis County Police Department at (314) 615-8695 or Crimestoppers at (866) 371-TIPS (8477).
The same gas station was also robbed in October 2014. In that case, police charged Affton resident Shawn Walther with one count of robbery and one count of armed criminal action, both felonies. Walther fled the gas station on foot, police say, and they caught him in a ditch near the casino.
A pretrial conference in Walther's case is set for Feb. 5.