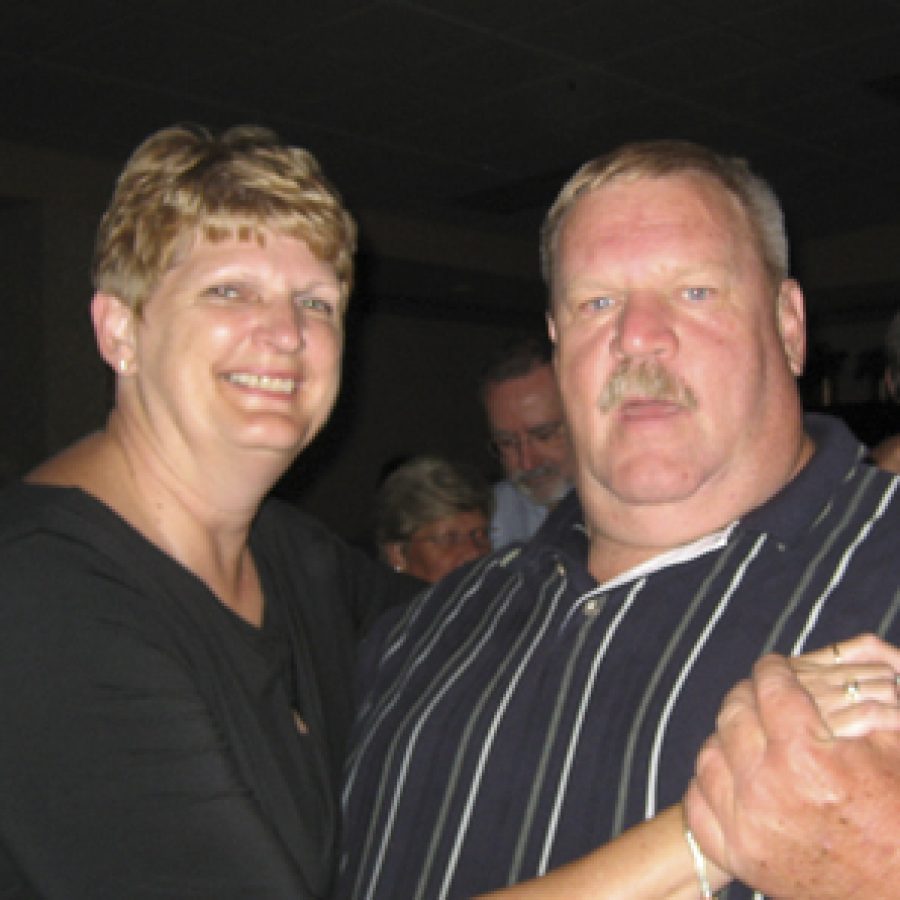 Gary and Laura Friedmeyer celebrated their 40th wedding anniversary on March 30 at the Sherwood Country Club in Oakville.
Mr. Friedmeyer and the former Laura Greaving were married March 30, 1966, at St. Bernadette's Catholic Church in St. Louis.
Mr. Friedmeyer is employed by Coldwell Banker Gundaker where he has worked for 19 years. Mrs. Friedmeyer has been employed by the federal government for 21 years.
They are the parents of three: Michelle (Clark) Nolen of High Ridge; Gary Jr. (Kelly) Friedmeyer of Des Moines, Iowa; and Karen Friedmeyer of St. Charles.
The couple have two grandchildren: Emily Nolen and Lauren Friedmeyer.