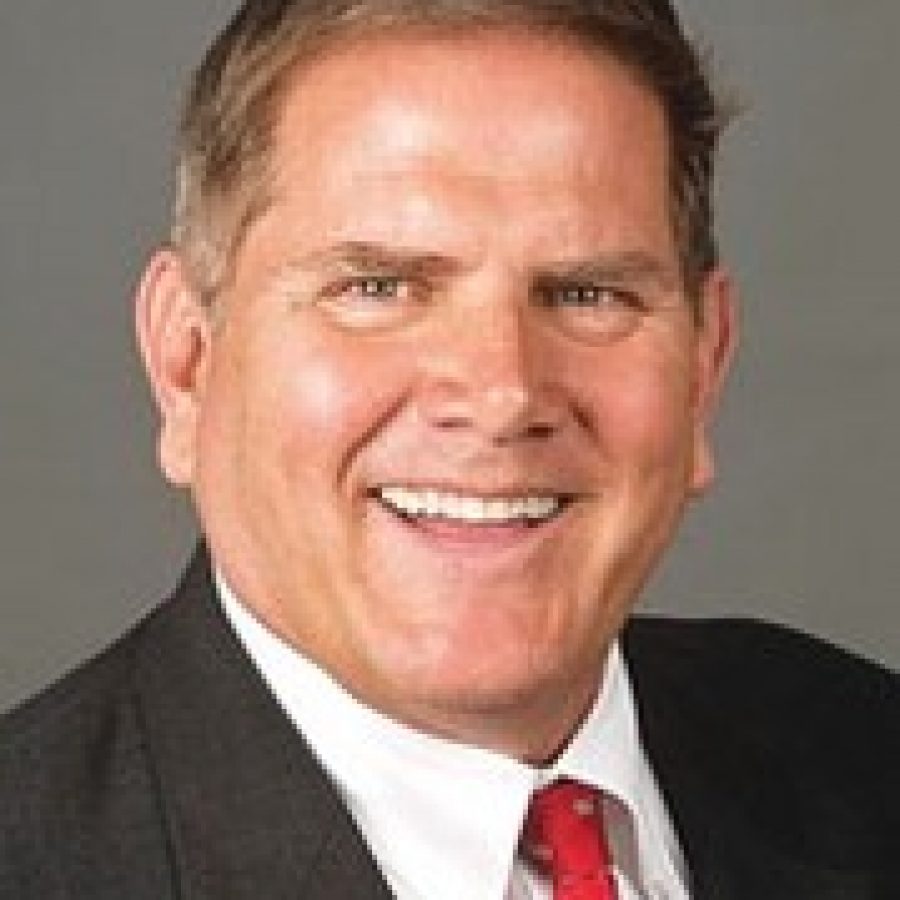 In what Sunset Hills Mayor Mark Furrer's attorneys said was a last-minute change of plans, the mayor attended the first court hearing on his felony charges in Clayton last week.
St. Louis County prosecutors charged Furrer last month with two felonies, first-degree assault and first-degree property damage, for allegedly knocking Fenton cyclist Randy Murdick off Old Gravois Road with his car, in what Murdick calls a road-rage incident.
At the Nov. 13 hearing, Assistant Prosecuting Attorney Chelsea Mortimer set a Dec. 11 date for a preliminary hearing, where Mortimer will preview the county's case against Furrer, and Associate Judge Daniel Smith will decide if prosecutors have enough evidence to go to trial.
Murdick plans to testify at the hearing.
"We're going to vigorously defend the case through each critical stage," Thomas Magee of HeplerBroom, one of Furrer's two attorneys in the case, told the Call after the hearing.
The mayor did not speak at the short hearing. While his other attorney Daniel Bruntrager of Bruntrager & Billings approached the bench to speak to Smith, Magee talked to Furrer throughout his time in the courtroom.
Along with Murdick's testimony, Mortimer will present evidence Dec. 11 that could include other eyewitnesses. Murdick told the Call that three eyewitnesses back his account of the events of the July 29 incident. But Furrer said Murdick grabbed onto Furrer's convertible of his own volition, then fell. Murdick only recently returned to work as a union electrician after three months off for injuries to his tailbone and Achilles tendon.
The Call was the only media outlet in attendance at the hearing, and Furrer's attorneys spoke to the Call on his behalf afterward.
Previously, Bruntrager and Furrer both told the Call that Furrer would not attend.
"We wanted him to appear, if there was any concern that the mayor should be here, just to allay any suspicion that he was getting any preferential treatment," Magee said. "We thought it better for him to appear because it's better to be safe than sorry, even though 99.9 percent of defendants do not appear at their initial hearing."