Fun-filled event reminds Trautwein pupils warmer days will arrive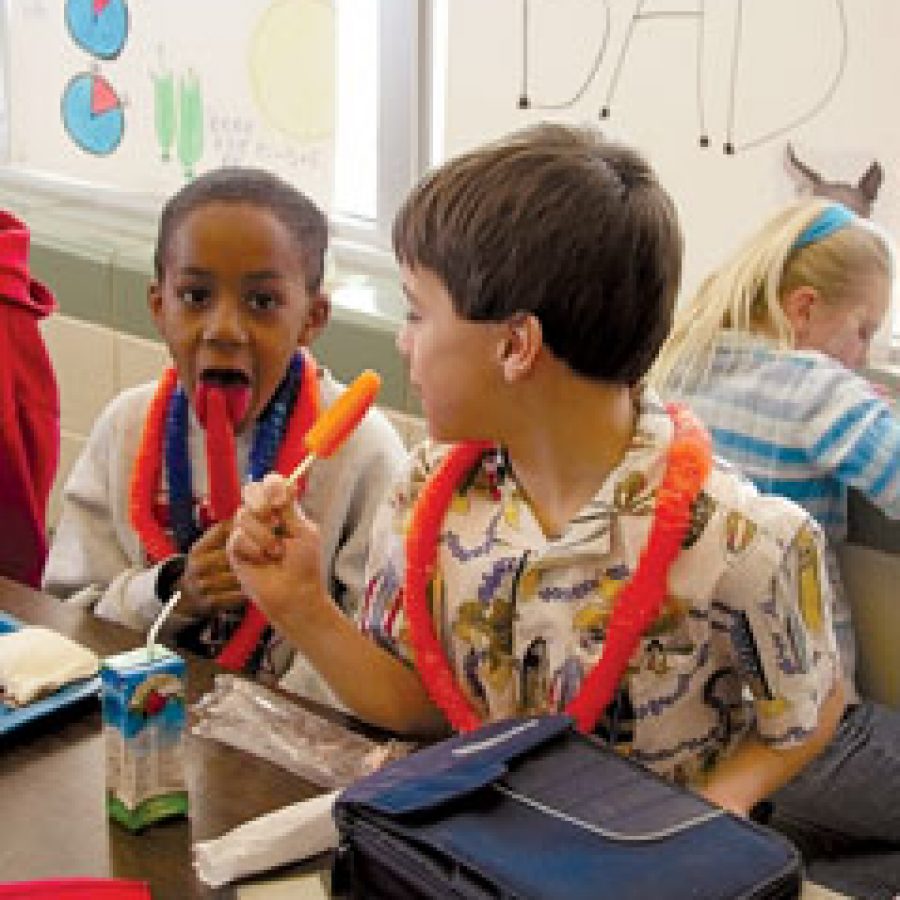 Pupils at Trautwein Accelerated Elementary School not only were listening to "Good Vibrations" by the Beach Boys during a recent lunch period, they were hoping the vibrations would bring the end of winter.
As it turned out, maybe it worked. The day they celebrated "Freezing Fun in February" the outside temperature warmed to 61 degrees.
During the festivities, pupils were reminded that fun in the summertime soon would be here. They were decked out in their favorite summer outfits, hats and sunglasses.
Pupils also could purchase Hawaiian leis from the Student Council to complete their outfits for "Freezing Fun in February."
At lunch pupils were treated to a free popsicle by the Student Council, which planned the day to remind pupils that warmer days are ahead.
"This is a fun morale booster for students in February," Kathy Shelton, one of the Student Council sponsors, stated in a district news release. "It gives students a look into summer."
Teachers who sponsor the Trautwein Student Council are Kelly Brogan, Sara Garland, Jen Bourisaw, Dan Hatfield, Carol Reed and Shelton.
Trautwein Accelerated's Student Council has 21 members.