Friendship Village breaks ground on $58 million expansion project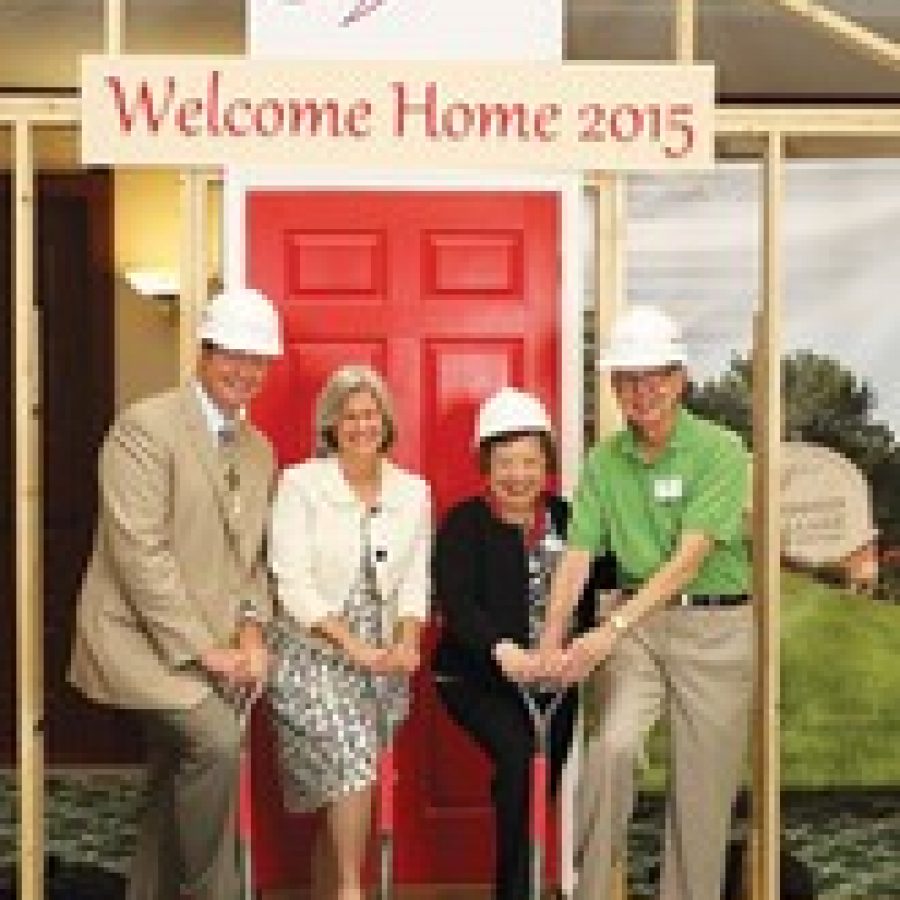 Friendship Village Sunset Hills recently celebrated and broke ground with depositors on a $58 million expansion project that includes 10 new villas and 78 independent-living apartments.
Mike Heselbarth, left, Friendship Village corporate operations director; and Lydia Seibert, second from left, Friendship Village incoming board chairwoman as of July 1; join Martha and John Short, right, in a nontraditional groundbreaking ceremony at Friendship Village Sunset Hills.
The Shorts, the first depositors for the expansion project, joined Heselbarth and Seibert to break ground inside to avoid construction, temporary parking issues and potential weather, according to a news release.