Frein takes on project management at Friendship Village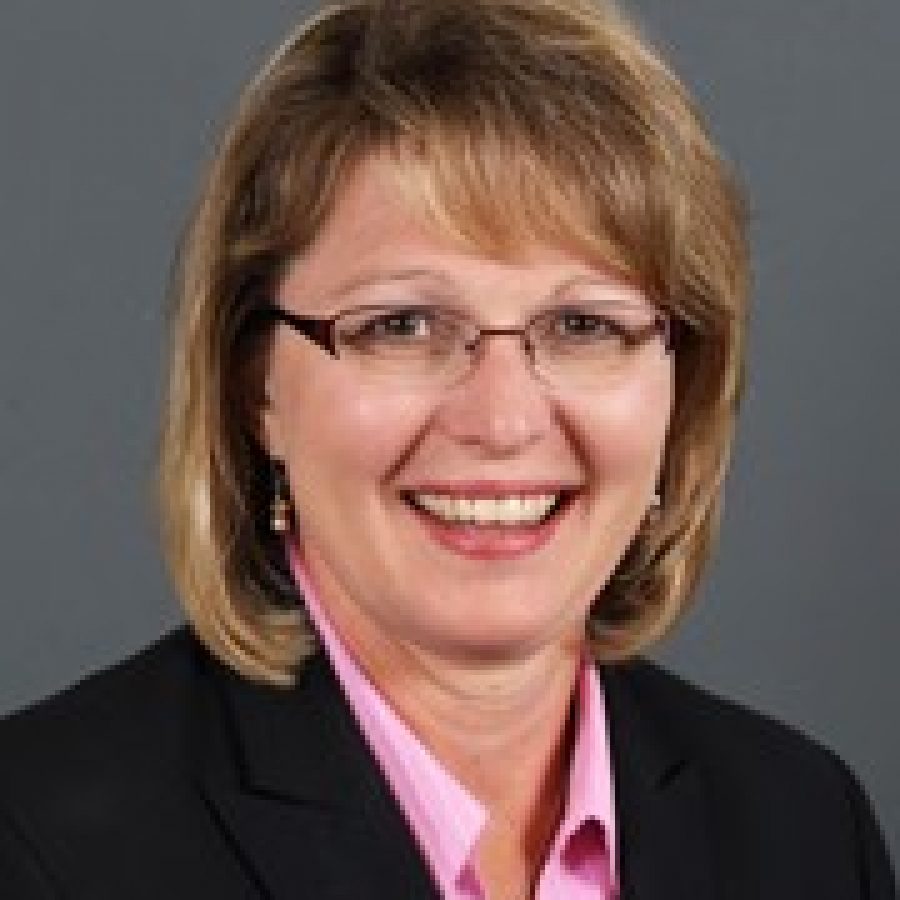 From an early age, she liked helping others and didn't mind getting her hands in the dirt doing it.
Today, Jill Frein, named Friendship Village project manager by Mike Heselbarth, corporate operations director for the Chesterfield and Sunset Hills senior living communities, will oversee expansion and renovation projects at both communities.
Frein will work closely with project investors and the development team of the two communities' management company, Life Care Services, to see projects come to fruition, according to a news release.
Her immediate challenge and theirs revolves around the building of two independent living apartment complexes, a $57 million project, at Friendship Village Sunset Hills. These 200,000-square-feet complexes will interconnect with a central commons and include two dining venues, wellness attributes and office space. The expansion will also join with existing apartment buildings.
The project, slated for completion in September, 2015, will also add five new duplex villas, plus more parking for current residents and staff at Sunset Hills, Frein said. Significant site development on this project will place utilities underground and connect campus roadways on the Sunset Hills community.
Not shy about conflict, Frein directly addresses disruption on the Sunset Hills campus and resident reaction to it.
"I started a weekly briefing, open to all residents, on what to expect each week as an update on our progress. I also maintain contact with various resident committees," she stated in the release.
Construction, as a community resident or not, can prove a stressful and complicated process, so Frein looks to a higher power for her strength and guidance. She spends her 45- to 60- minute morning commute saying the Rosary.
"It helps center and ready me for the day," said Frein, who attends Immaculate Conception Catholic Church in Dardenne Prairie.
Prior to Friendship Village, Frein spent 14 years as corporate project director for Bethesda Health Group Inc. She holds a bachelor of science degree from the University of Northern Iowa and certifications in medical technology from the University of Iowa, as well as professional project management from the Project Management Institute, the governing agency of certified Professional Project Managers.
For Friendship Village Chesterfield, Frein will oversee a new villa triplex along Olive and initiate combining apartments in existing buildings.
"We'll take two smaller apartments and create a larger 1200 square foot space which can be tailored to individual needs and tastes," she stated.
Frein plans to create standards between the two communities, aiming for consistency in residential offerings so that the choice for Friendship Village residents centers on geography.
"At Friendship Village, we want to provide apartments with open atmospheres, high-end appeal and a polished look," she stated. "That means two bedrooms, two baths, walk-in showers, crown moldings, washers and dryers (and) new space tailored to what residents need and want."
To accomplish the latter, Frein works closely with the sales staff and sits in discussions with new residents to learn specifically what they expect and prefer.
"We work to make the apartments safe and to outfit them discreetly for aging," she stated. "That simply might mean installing a trendy towel bar in a novel position so it can serve as a grab bar, if needed."
With a health care background and a 14-year senior care specialty, Frein finds the older generation exciting.
"More than 10,000 seniors retire every day. They spent their lives serving us, and I want to serve them," she stated.
Frein smiles, acknowledging that she learned by example.
"My father was a giver, too. He cheerfully adopted many of the widows in Marcus, my Iowa hometown. He sent my brother and me to mow and weed their yards every week. I am so grateful for those early lessons and hope to instill that sense of community in my two children, a daughter, 9, and a son, 6," she stated.