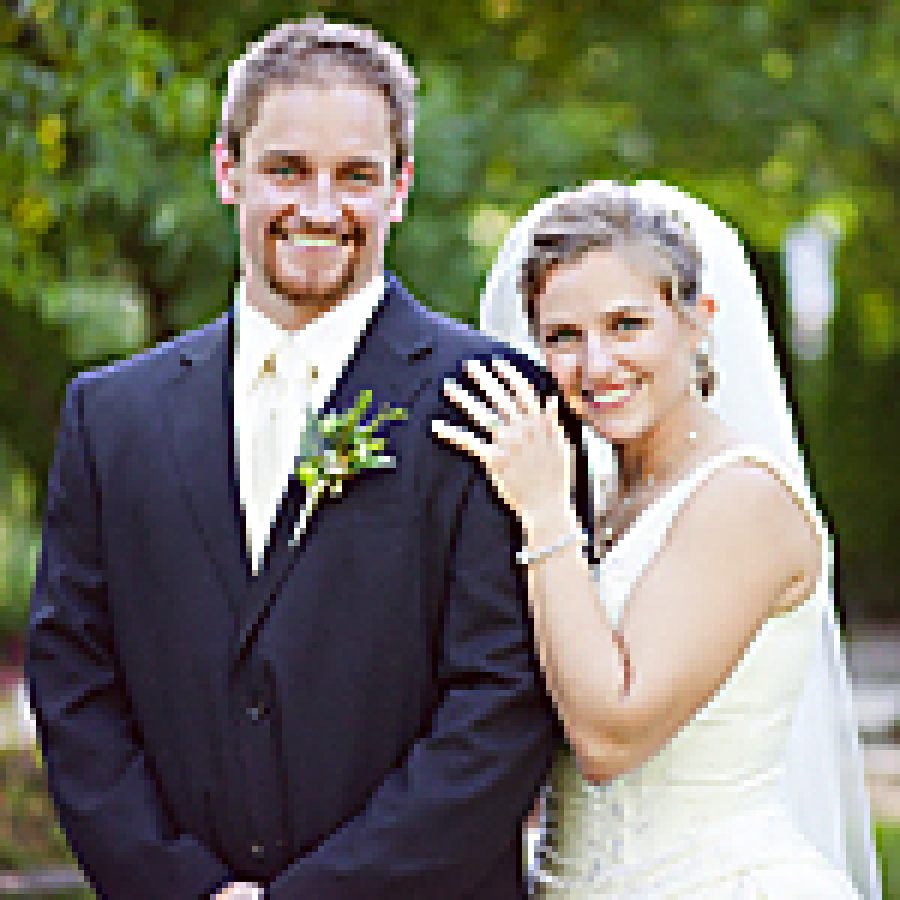 Katherine H. Frech and Matthew C. Coonley were married May 30 at Alpine Park and Gardens in Columbia by the Rev. Dan Freet.
The bride is the daughter of David and Linda Frech of Columbia. The groom is the son of John and Marcia Conrades and the late Timothy Coonley of Oakville.
The maid of honor was Allison Frech. Bridesmaids were Rachel Conrades, Anna Conrades, Theresa Fiala and Emily Brought-on.
The best man was Dan Weidler. Groomsmen were Chris Morrison and Jason McConnell.
Ushers were Clayton Berry and Nelson Frech.
Flower girls were Abby Jenkins and Julia Schmidt. The ringbearer was Alex Barry.
A reception was at Alpine Park and Gardens in Columbia.
After a honeymoon trip to Cancun, Mexico, the couple reside in Fort Collins, Colo.