Frank, Violet Bader celebrate their 70th wedding anniversary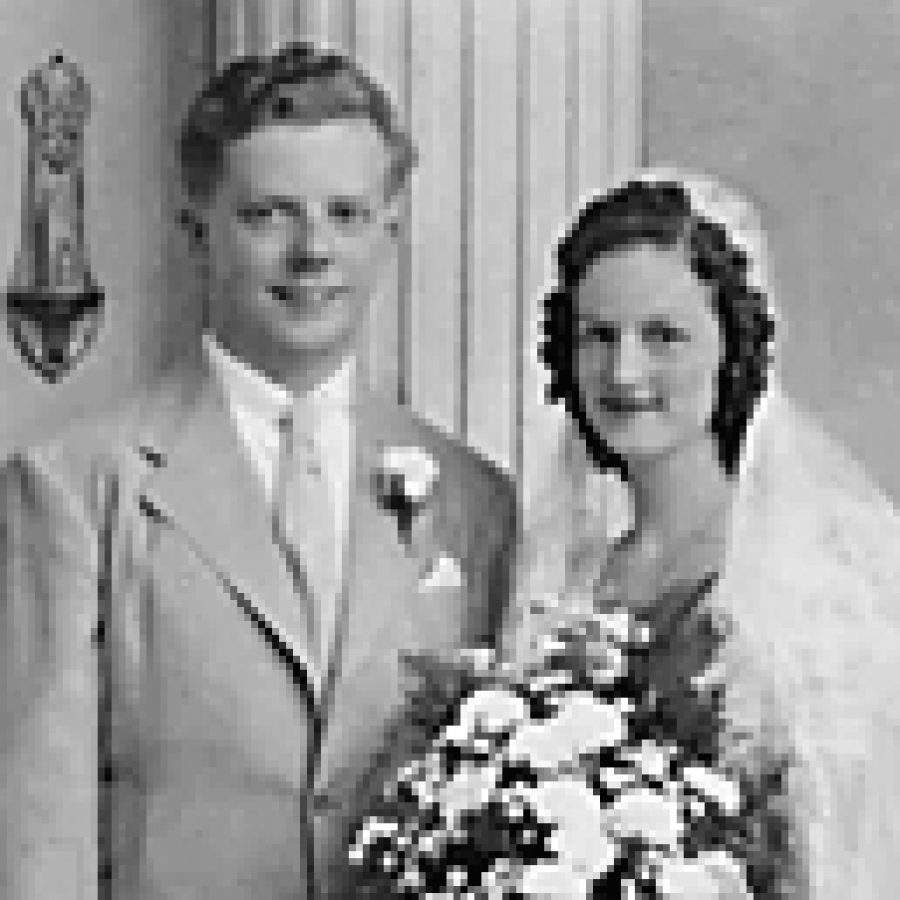 Frank and Violet Bader of south county recently celebrated their 70th wedding anniversary with family and friends.
Mr. and Mrs. Bader were married June 21, 1941, at Nazareth Evangelical and Reform Church in St. Louis. They lived in St. Louis until moving to south county six years ago.
Mr. Bader is a World War II Veteran of the South Pacific and a member of Meridian Lodge of the Ancient Free and Accepted Masons No. 2. Mrs. Bader is a member of the Meridian Eastern Star Chapter 442. Both are members of Holly Hills Golden Age Club and Trinity United Church of Christ.
They are the parents of John and Judy Niederschmidt and Terry and Marilyn Bader. The couple have five grandchildren and six great-granddaughters and six great-grandsons.