Four seek one seat in Crestwood's Ward 4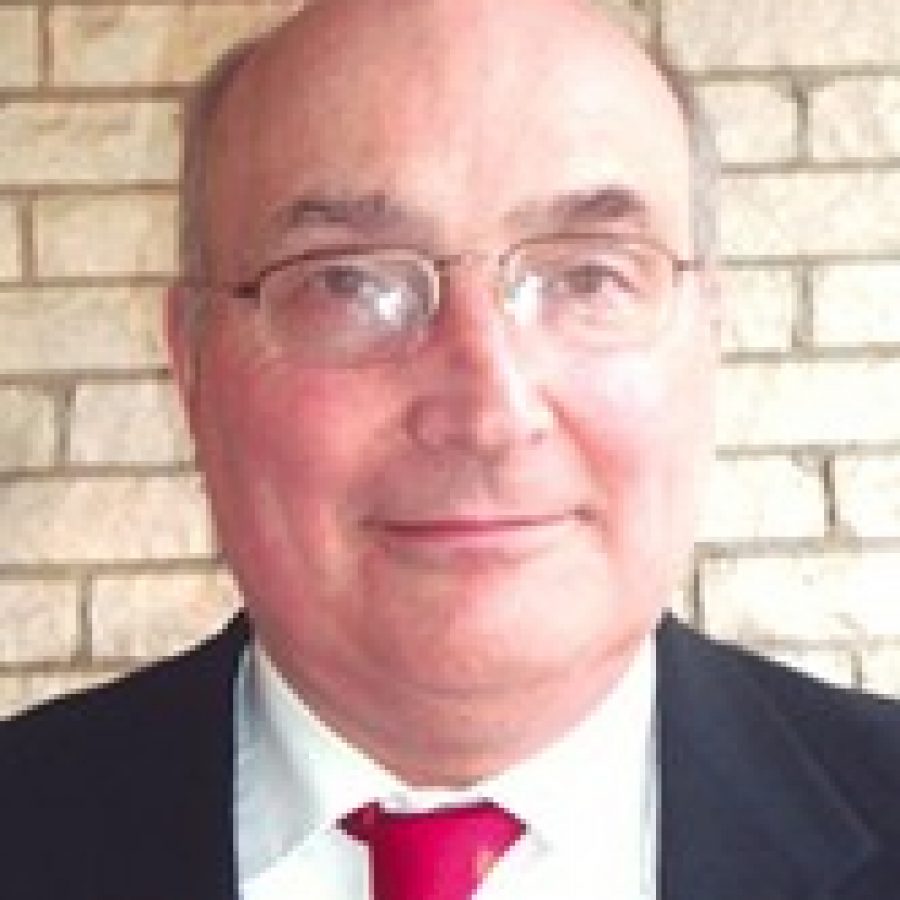 Four candidates are seeking the Crestwood Ward 4 Board of Aldermen seat in the Tuesday, April 2, election.
Timothy Anderson, Cindy Minor, Richard Rutledge and Mike Tsichlis hope to replace current Alderman John Foote, who was first elected to the board in 2007 and is not seeking re-election.
When asked about the most important issue in the race, the candidates were in agreement that the Board of Aldermen will be key to any potential redevelopment of Crestwood Court.
"The most important issue we face as a city is maintaining the essential government services we now provide to Crestwood residents so that they may continue to enjoy a high quality of life, given the limitations imposed by Crestwood's available revenues," Anderson said. "The prospect of business activity at Crestwood Court/District raises a hope that Crestwood's revenue streams can be enhanced to help fund those services, but only if the redeveloped Court/District's revenue sources are substantial and viable over the long term.
"In that light, we need to decide under what circumstances and conditions the city should commit its good credit to subsidize the redevelopment of retail business in the Crestwood District and if so, with which tax tools and at what level of expenditure."
Minor said, "As alderperson for Crestwood, my overall focus would wrap around revenue generation and the implementation of a balanced and equitable budget.
"Not only are these two issues integrally entwined, but by their inherent definitions will include a broad spectrum of issues. The most obvious, of course, are the development plans for Crestwood mall."
Rutledge replied that his key issues are "the mall and taxes."
Tsichlis said he believes the mall redevelopment "should proceed in a careful, thoughtful, and most beneficial way on behalf of Crestwood residents."
Anderson, 59, 9022 Skycrest Drive, is a partner with the law firm Clooney & Anderson. He and his wife, Beverly, have two grown children. He has never held elected office.
"I want to serve Crestwood because it has given me a wonderful place to live," he said.
Minor, 48, 8831 Fox Park Drive, works in the Office for International Students and Scholars at Washington University, where she also is earning a master's degree in international affairs. She has three grown children and previously served as a parish officer and member of the board of St. Justin Martyr School.
"I have garnered so much life from Crestwood … I would like to give back as much as I can," she said. "Now that my three children have either moved out of the house or are away at school, I have the time and the tenacity to do so."
Rutledge, 60, lives at 11742 Parkshire Drive with his wife, Suzanne, and owns Clayton Car Wash.
He has never held public office and is running for the seat because he "would like to see a new direction in our city."
Tsichlis, 51, 9094 Doercrest Drive, is a freelance writer, editor and fundraising professional. He and his wife, Vasilika, have a child who attends Long Elementary. Tsichlis was the chair of the city's Sign Commission from 1997 to 2003 and is currently a member of the Civil Service Board.
He is seeking office to "assist in addressing challenges faced by the city as it attempts to chart a course toward long-term fiscal stability, accountability, and growth."
The candidates gave the following responses to a Call questionnaire:
Anderson said, "Yes, I believe Crestwood is headed in the right direction under the leadership of Mayor Schlink. He has a firm grasp of the issues facing the city and is dealing with them in a careful and prudent manner."
Minor did not provide an answer.
Rutledge said, "The mayor only guides. The power is the aldermen."
Tsichlis said, "I believe that Mayor Schlink has restored a level of professionalism and civil discourse to the mayor's office. I believe Mayor Schlink is willing to encourage consensus-building over division whenever possible."
Anderson said, "It is my understanding that the cash position of the city's general fund over the course of 2013-2014 should be sufficient to provide essential services. Thereafter, this may or may not continue to be true. Should the city's sales-tax revenue continue to decline, the question of a tax increase may have to be placed before the voters for approval.
"The mayor has indicated that he and the city staff are considering the mid- to long-term priorities of the city and the amount of revenue needed to fund such a budget. I think it is wise to hear from the mayor and the city's staff in this regard before proposing any increase in taxation. I want to make clear that any proposed tax increase placed before voters should have a dedicated purpose, the amount to be levied should not exceed the need for which the income is sought, and the increase should have an expiration date."
Minor said, "Increasing the tax base can also play a significant role in both balancing budgets and generating revenue. However, asking constituents for a tax-rate increase should only be contemplated after careful scrutiny of current and past expenditures."
Rutledge said, "That remains to be seen."
Tsichlis said, "I am against advocating a tax-rate increase, especially when the economy has not yet stabilized. Crestwood is a city primarily of working families and retirees who must often struggle to make ends meet.
"The city certainly is faced with a budgetary cash-flow problem. But has a really thorough, comprehensive, item-by-item assessment been done of the city's operational budget? During the past several years, the citizens of Crestwood have had to deal with an unfortunate succession of city administrators whose terms were short and transitional, and who were never able to evaluate and develop a long-term budgetary plan for the city's operational expenses.
"Because our new city administrator lives in Crestwood, he has a vested interest in seeing that city government operates as efficiently and responsibly as possible. I believe we should give him the opportunity to conduct a thorough review of the city operating budget before even raising the prospect of a tax increase, as some city officials have recently done."
Anderson said, "I voted against Proposition 1 because the city had recently passed Proposition S, which increased the city's tax rate. And with that increase, I felt the city's improved financial position did not require an additional substantial tax increase."
Minor and Rutledge did not provide answers.
Tsichlis said, "I voted against the measure. Not only was the measure ill-defined, gasoline prices had been skyrocketing that summer with no end in sight, and I felt that compounding the pinch by raising property taxes was not a good idea."
Anderson said, "I welcome and support a redevelopment of the Crestwood Court by Centrum that is positioned to be a source of substantial long-term revenue generation, and I will work to make it happen.
"My concern with Centrum's present proposal is that the city is being asked for a $22 million TIF and special TID and CID tax districts of $12 million to benefit the developer without firm specific identification of the retail stores it intends to incorporate in its development.
"The city is asked to make a leap of faith that the proposed redevelopment will result in a viable and sustainable source of revenue for the foreseeable future. I am concerned that Centrum's proposal as presently outlined may not accomplish the desired result for Crestwood. The proposal calls upon Crestwood to back a large portion of the development, much like a bank, and we should not be called upon to make this commitment without having questions answered that any lending institution would ask," Anderson added.
Minor did not provide an answer.
Rutledge said, "Yes, I do. We have had our head in the sand too long."
Tsichlis said, "I am concerned about the long-term sustainability of a project that appears to be a mismatch in concept, as far as we have been informed, to the demographics and market base of the Crestwood area. Yet we need to understand that creating the concept is not our responsibility; rather our job will be to determine the suitability of that proposed concept. Such a development does not come about as if we were selecting options from a buffet. Centrum is a private firm with its own set of priorities, including the need to address the realities of the company's bottom line.  
"There are some who would 'give away the barn' to see something — anything — be developed at Crestwood Court. However, most folks I've spoken with are realistic enough to understand that the city ought not to rush headlong into providing tax-increment financing assistance without assurance that substantial tenant space is leased and proposed tenants can offer something the community can literally and figuratively buy into. The cost to the city in the form of lost revenues is too high relative to the risk of the plan as we know it now. This is why I advocate a more cautious approach to finding the best possible plan for the city as well as the developers."
Anderson said, "No, the city should communicate through its duly authorized appointed representatives."
Minor did not provide an answer.
Rutledge said, "No."
Tsichlis said, "The problem with such conversations is that even a seemingly harmless situation of acquiring information leaves elected officials vulnerable to special-interest-group lobbying."