Four Mehlville schools host author of popular Frankie Pickle books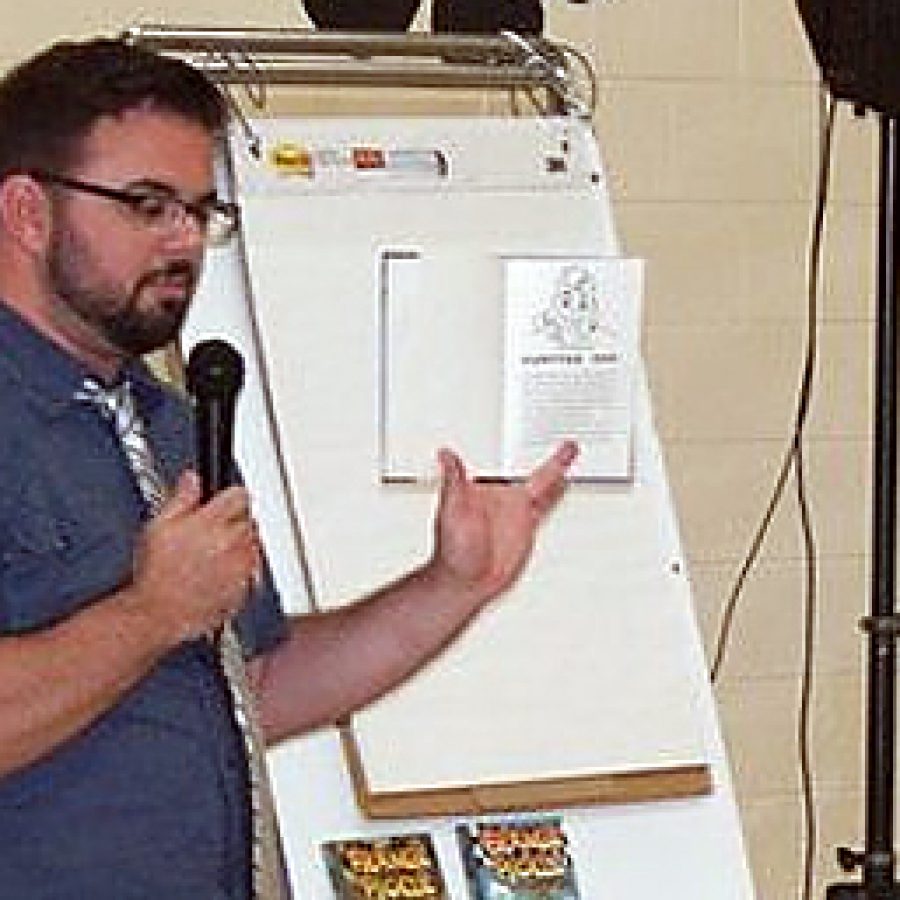 Students at Blades, Point, Wohlwend and Oakville elementary schools Wednesday learned how rejection can lead to a new, successful career when they welcomed the author and illustrator of the Frankie Pickle series of books, Eric Wight.
After reading a chapter of his book, "Frankie Pickle and the Mathematical Menace," to students, Wight spoke of how, as a child, he was inspired by Walt Disney to follow his first passion — animation.
"I realized in that moment in first grade that I wanted to be just like Walt Disney," Wight said. "I wanted to create my own characters and tell my own stories."
Wight followed this dream into his adult life, working as an animator for movies and television shows, according to a news release. He told students that when his idea to create a show about his Frankie Pickle character was rejected, he started creating books about the character instead.
"I never thought I would become an author … but because someone told me 'no,' I fell into one of the coolest jobs on the planet," Wight said.
Even though Wight's career evolved from his first aspirations of becoming an animator, he explained to students the importance of finding inspiration and pursuing their goals in life. Wight also described how his professional career will soon come full circle with the upcoming launch of his Frankie Pickle animated television series.
"I am proof that anything is possible if you don't give up," Wight said. "Take your inspiration and keep on practicing."
Wight took time during his presentation to draw a picture of the book's main character, Frankie Pickle, and his dog, Argyle, for students. Students then had the opportunity to create a new scene in which the author drew Frankie and Argyle. The presentation concluded with a question and answer session.
Wight's visit was sponsored by Webster Groves-based bookstore Pudd'nHead Books.