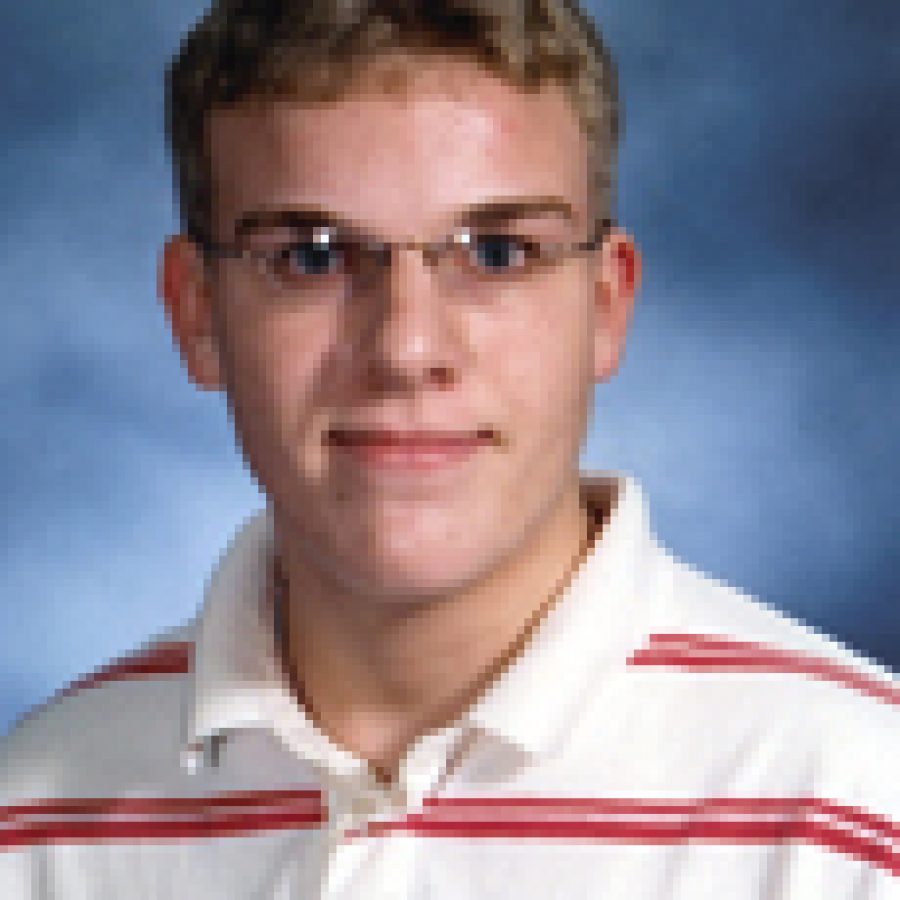 Four local high school students have been selected to attend the 66th session of the American Legion Boys' State of Missouri that will take place from June 11 to June 18 on the campus of Central Missouri State University in Warrensburg.
John Eischer of Lutheran High School South, Mark Grogan of Oakville Senior High School, Scott Linnenbringer of Lindbergh High School and Jeff Royer of Oakville Senior High School will attend Boys' State. Each student has completed his junior year of high school and was selected based on his leadership and citizenship skills.
Eischer, 17, is sponsored by 40/8 Voiture 448. His accomplishments include participating in football, track and the Fellowship of Christian Athletes; serving as a small-group leader and senior vice president; and earning the rank of Eagle Scout.
Eischer is the son of Mark and Deb Eischer.
Grogan, 17, is sponsored by the Jay B. Smith Funeral Home-Fenton Chapel. His accomplishments include 2005 Top Point Winner, Student Congress Outstanding Speaker and the St. Louis Post-Dispatch Character Plus Student Essay. An honor-roll student, he is a member of the Student Council and Speech and Debate.
Grogan is the son of Bob and Nancy Grogan.
Linnenbringer is sponsored by American Legion Post 400. He is the son of Bill and Chris Linnenbringer.
Royer is sponsored by the Optimist Club.
His accomplishments include serving as Stu-dent Council vice pres-ident and president of the Honors Accounting Society. He is a member of the National Honor Society, Speech and Debate, Hi-Step and an honor-roll student for each year.
Royer is the son of Bob and Annette Royer.
Boys' State is a pure democracy in that all citizens may vote and are eligible to hold office. The program is designed to educate and train Missouri's young leaders in functional citizenship, leadership and government. Nearly 1,000 student leaders will build an entire state government in a single week.
The Boys' State staff is comprised of educational, legal, professional and civic leaders who volunteer their time each year. Missouri Boys' State is sponsored by the Missouri American Legion.