Four Lindbergh students named National Merit semifinalists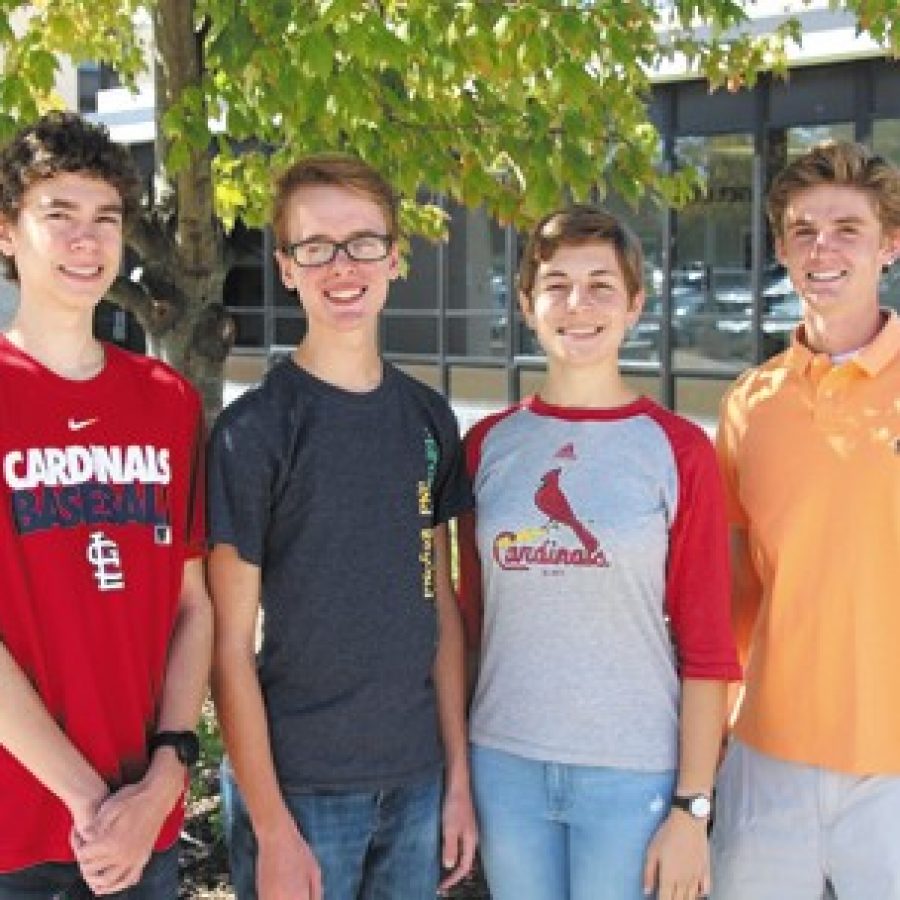 Four Lindbergh High School students have been named semifinalists in the National Merit Scholarship Program.
In addition, one LHS student has been named a College Board National Hispanic Scholar. National Merit Semifinalists are high school seniors who rank among roughly 16,000 students nationwide to receive this honor.
Lindbergh's honorees, above, from left, are: Alex Schaff, Jon Black, Natalie Schodl and Kyle Gibbs. They were among 1.5 million juniors in more than 22,000 high schools who entered the 2016 National Merit Scholarship Program by taking the 2014 Preliminary SAT/National Merit Scholarship Qualifying Test.
The nationwide pool of semifinalists represents less than 1 percent of U.S. high school seniors and includes the highest scoring individuals in each state.
In addition, senior Gaby Torrini, right, has been named a College Board National Hispanic Scholar. Each year, this program recognizes about 5,000 of the 250,000 Hispanic/Latino juniors who take the PSAT/NMSQT.
Students must be at least one-quarter Hispanic or Latino, and have a cumulative grade-point average of 3.5 or higher in their junior year.