Four-hundred pounds of plastic lids used to create Buddy Bench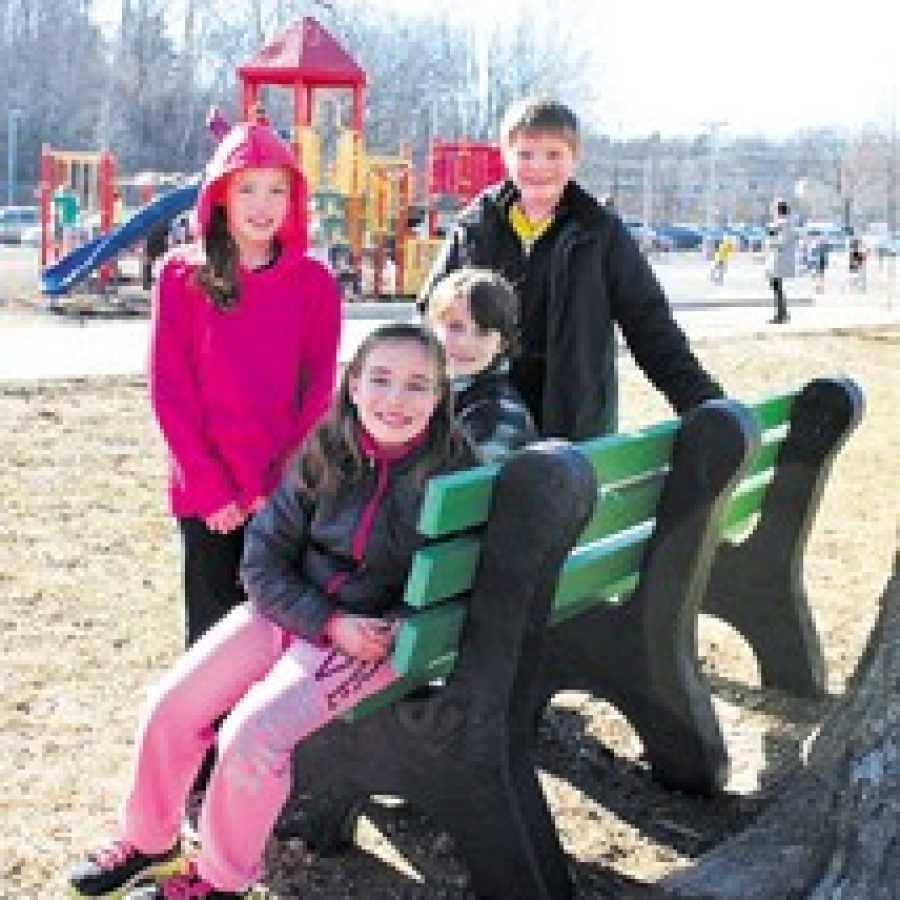 Crestwood Elementary School students have collected more than 650 pounds of plastic lids and caps this year that are now being repurposed as a Buddy Bench for the school playground.
At the beginning of the school year, the Crestwood Dad's Club built a large collection bin with a Plexiglas front, so students and staff could watch their collection grow. Once they had 400 pounds, a student's family member drove the lids to Green Tree Plastics in Indiana, where the lids were melted down and given new life as a durable outdoor bench. The $200 funding for the bench, which was created through the company's "ABC" — A Bench for Caps — program, was provided by the Crestwood PTO.
Crestwood's Buddy Bench was delivered over winter break and installed in time for unseasonably warm temperatures this January — perfect playground weather. Students on the Principal Advisory Committee met and decided the bench should be placed under a large shade tree near the playground.
"The Buddy Bench is a wonderful addition to the Crestwood campus," Principal Jodi Meese stated in a news release. "It provides a great opportunity for our students to build friendships and show caring toward one another."
Students continue to bring in lids and caps, with the goal of purchasing a second Buddy Bench for the kindergarten playground, and additional benches for the school grounds.