Four from Oakville High named National Merit Commended Students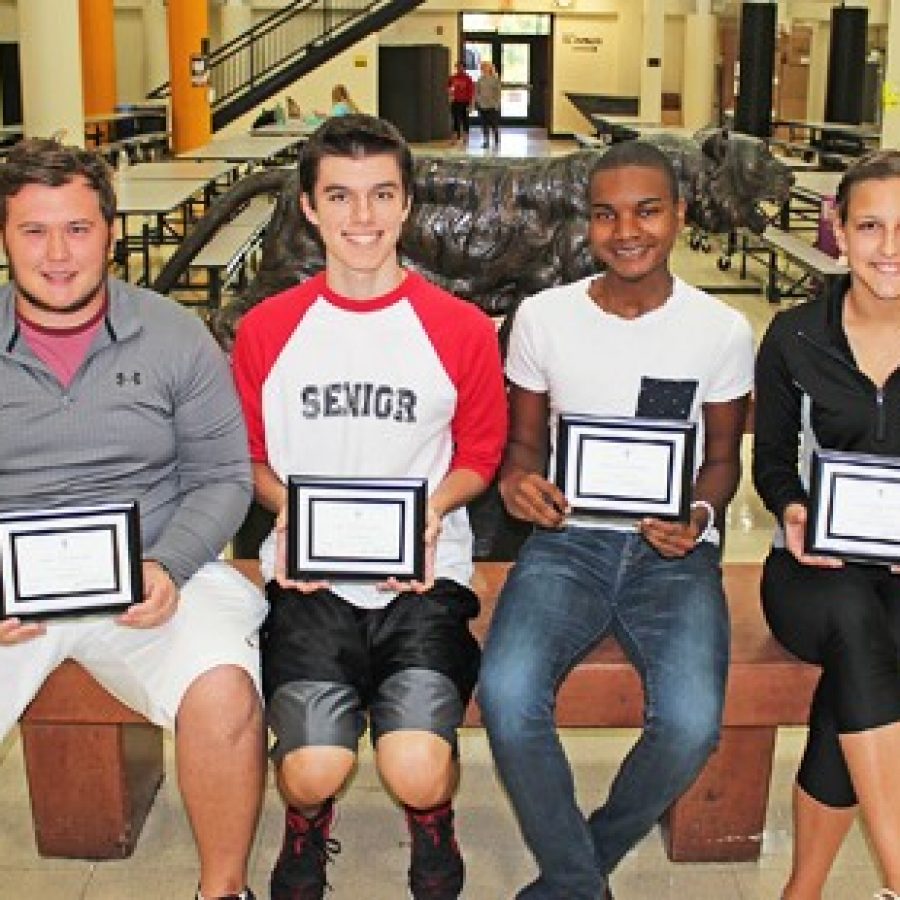 Four Oakville High students have been named National Merit Scholarship Corp. Commended Students for the 2016-2017 school year.
The students, from left, Joshua Whiteley, Thomas Shotton, Shaun Lamar and Cassidy Vuylsteke, are among 34,000 students nationwide who have been recognized for their exceptional academic performance.
Commended Students place among the top 5 percent of more than 1.6 million students who took the 2015 Preliminary SAT/National Merit Scholarship Qualifying Test.