Foundation's Walk/Run raises $22,000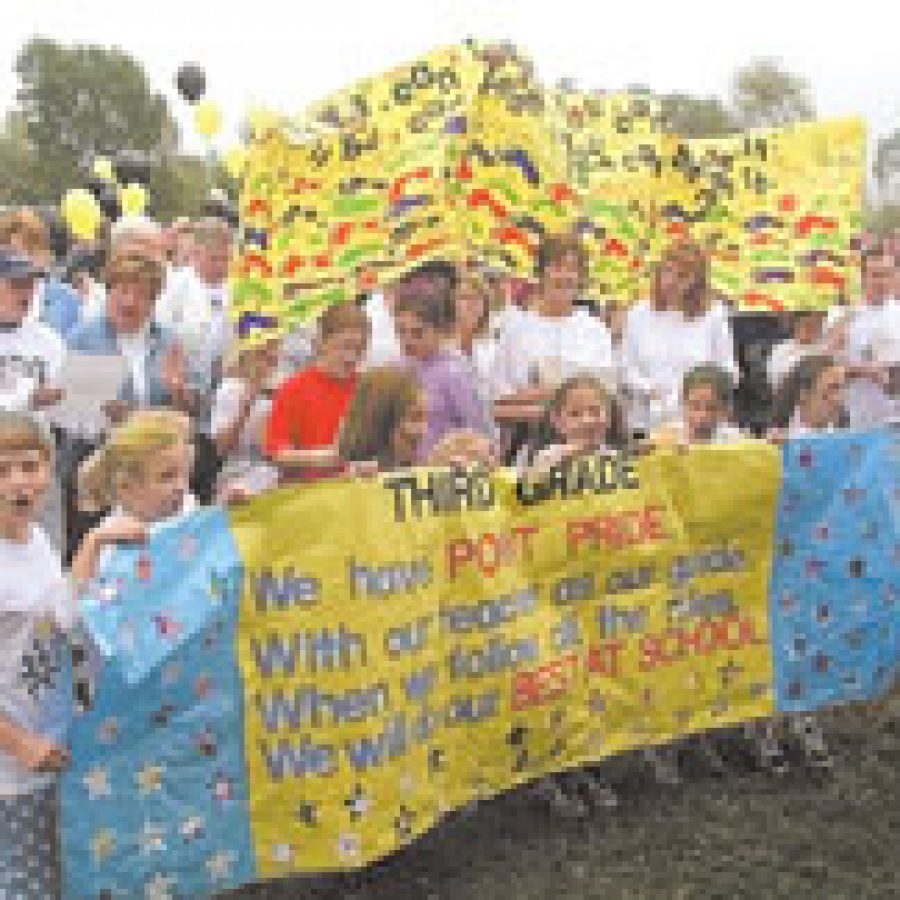 The Mehlville/Oakville Foundation's annual Walk/Run that recently was conducted at Jefferson Barracks Park raised $22,000 that the foundation will use for scholarships and mini grants. Each of the district's 16 schools, plus the Early Childhood Center, competed for Spirit Awards by performing a special cheer in front of a panel of celebrity judges.
When the final ballots were tallied, the School Spirit Awards were given to Oakville Elementary, Bernard Middle and Oakville High. This year's Participation Awards went to Rogers Elementary, Washington Middle and Oakville High.