Former Missouri Sen. Anita Yeckel dies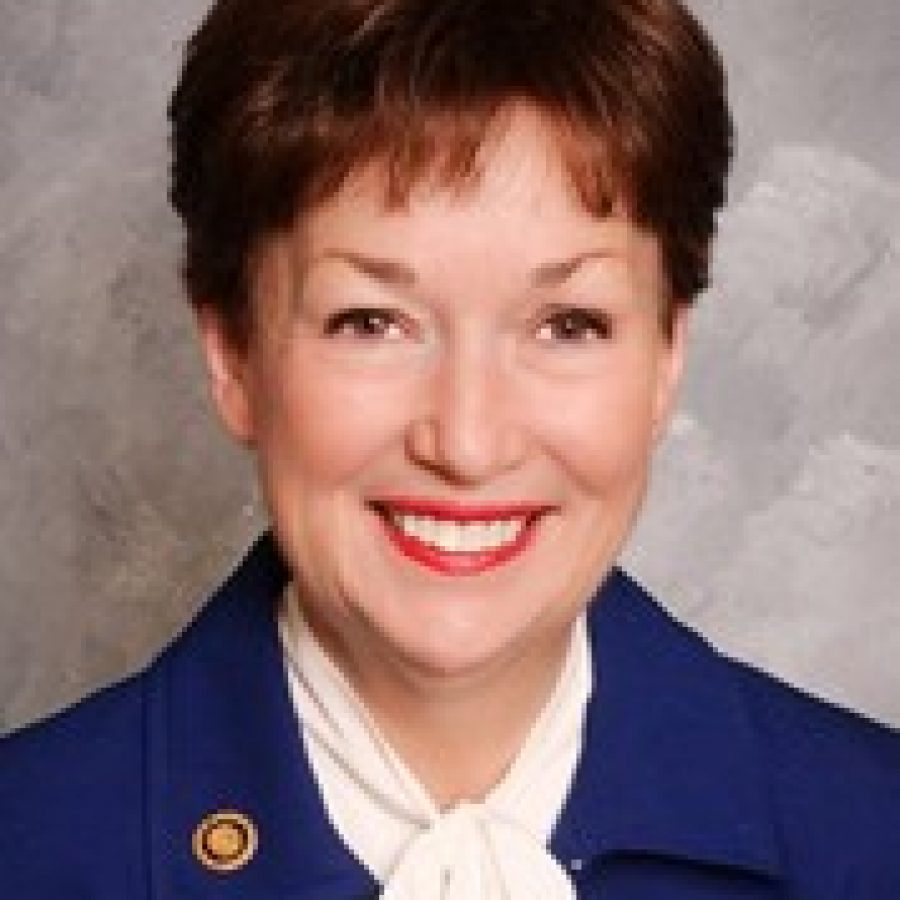 Former Missouri Sen. Anita Yeckel, 72, of Sunset Hills, passed away peacefully Wednesday, Aug. 26, after a long illness.
Sen. Yeckel served south county's 1st Senate District from 1997 to 2004. She was chairwoman of the influential Senate Financial and Governmental Organization Committee. Other committees she served on included Veterans' Affairs and Elections, Commerce and Environment, Education, Judiciary and Ways and Means. She also held leadership positions, including caucus chair and caucus secretary.
Sen. Yeckel's public service began in 1990, when she was elected to the Lindbergh Board of Education. She served the district for nine years, including terms as president and vice president. Before her election to the school board, she chaired a tax-levy campaign that served the district for 14 years, while keeping the promise to roll back roughly $30 million to Lindbergh taxpayers.
Sen. Yeckel was board president during the district's $25 million bond issue, and contrary to many surrounding districts, the Lindbergh bond issue projects came in under budget.
Her love for education was only one cause near to her heart. Sen. Yeckel was honored by the Missouri Association of Veterans' Organizations for her work in ensuring veterans receive proper care, recognition and benefits. Other awards for her advocacy included the Cardinal Glennon Legislative Award, the St. Louis Business Journal Legislative Award and the Missouri Chamber Spirit of Enterprise Award. She also was named a distinguished alumna by the University of Missouri St. Louis.
Sen. Yeckel's focus in the Missouri Senate was reform, as she sponsored and passed major changes to the state's banking laws for the first time in decades.
As a result of the election abnormalities of the 2000 election, Sen. Yeckel sponsored legislation that made sweeping reforms to Missouri's election laws. On June 21, 2002, the election reform bill was signed into law, cumulating a two-year joint effort by Sen. Yeckel and Secretary of State Matt Blunt in time for the 2002 elections.
She also successfully passed bills toughening Missouri's methamphetamine laws. Additionally, Sen. Yeckel sponsored legislation to protect senior citizens from skyrocketing increases in property taxes, to speed adoption of children statewide and to provide safeguards for children in foster homes.
She graduated from Mercy High School in St. Louis, attended St. Louis University and received her degree in political science from the University of Missouri-St. Louis.
A banker by training, Sen. Yeckel suspended her career to raise her daughters, devoting most of her time to the girls, community, school and church activities. After participating in numerous school associations and activities, she became president of the St. Catherine Laboure school board.
Upon resuming her career, Sen. Yeckel worked with her husband, Bob, at the family's savings and loan company. In 1996, she chose to run for the 1st Senate district, a seat held by her good friend, Sen. Irene Treppler.
After her service in the Missouri Senate, she was appointed by Gov. Matt Blunt to the St. Louis County Board of Election Commissioners.
Sen. Yeckel was a member of the Bonhomme and Reagan Federation of Republican Women clubs and St. Justin the Martyr Catholic Church, where she served as a lector and eucharistic minister. She also volunteered in many capacities with various organizations, including the Lemay Child and Family Center and the St. Anthony's Medical Center Charitable Foundation. Married for 51 one years to Bob, the Yeckel family also includes daughters Jane (Jeff), Katie (Chris) and grandchildren Maggie, Max and Andrew.
Visitation will take place from 3 to 8 p.m. Sunday at the Kutis Funeral Home Affton Chapel, 10151 Gravois Road. Services begin at 10:15 a.m. Monday at the Kutis Affton Chapel to St. Justin the Martyr Catholic Church, 11914 Eddie & Park Road, where a Mass will begin at 11 a.m. Interment will be in Sunset Cemetery.
In lieu of flowers, contributions can be made to the Lemay Child and Family Center or the St. Anthony's Medical Center Charitable Foundation.