Former Lindbergh standout now pitching for Oakland A's affiliate
Outman in the bullpen now, but hopes to start next spring for Oakland's AAA team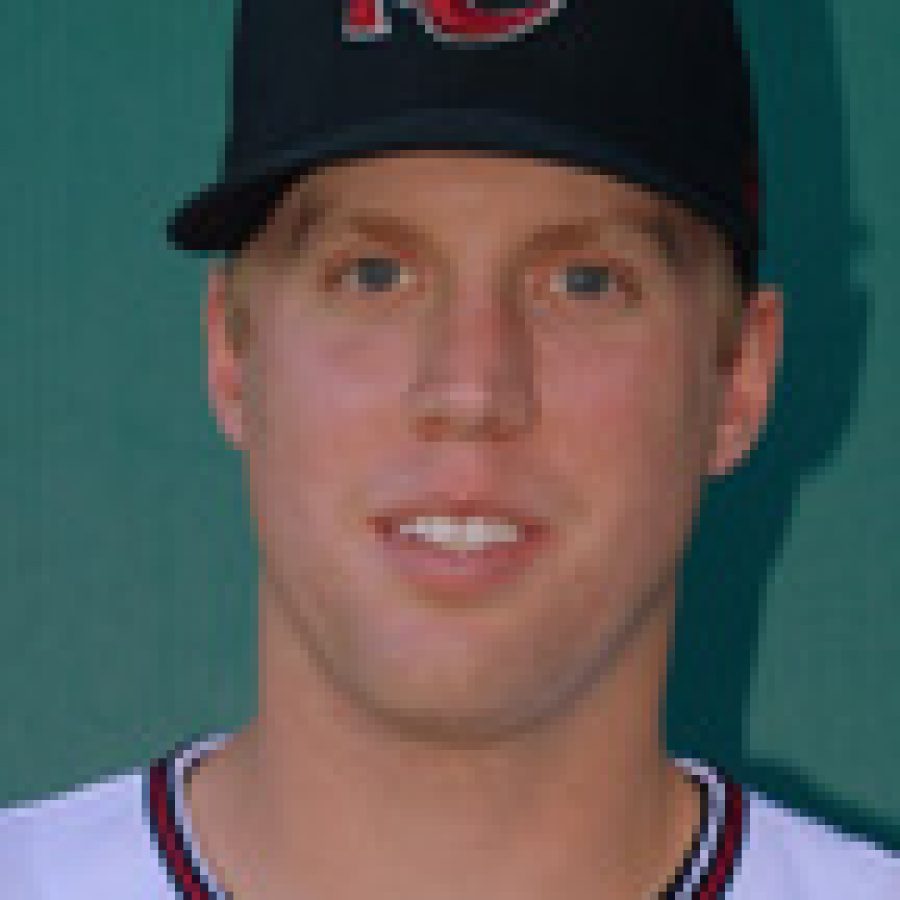 Former Lindbergh High School baseball standout Josh Outman now is playing for an affiliate of the Oakland Athletics.
Outman was traded last month from the Philadelphia Phillies organization to the Oakland A's as part of a trade that sent former Oakland first-round draft pick Joe Blanton to Philadelphia.
His first stop was with the Midland Rock-Hounds, which is Oakland's AA affiliate in the Texas League.
The former Lindbergh starting pitcher was excited about the trade after feeling stuck with the Phillies' AA affiliate in Reading, Pa., over the past year.
"It was definitely an interesting experience," he said about the trade. "I wouldn't say that I was disappointed so much because this trade was a big opportunity for me. I was starting to feel like I was dead in the water in the Phillies' system.
"It was bittersweet in that I was leaving a team that I had played with pretty much my whole professional career and I'm going to a new team that was in Midland, Texas, that was as equally a tightly knitted group," he added.
Outman started four games with the Rock-Hounds and was 1-0 with a 4.26 ERA on the mound.
On Aug. 10, he learned that the A's were going to move him to the Sacramento River Cats, which is the organization's AAA affiliate.
"My wife, Ashley, had just met me with the Midland team in Northwest Arkansas, which is the Royals' AA affiliate," Outman said. "Her family and my parents and a lot of our friends came down because it was the closest that I've ever been to St. Louis since playing professional baseball.
"Ashley then followed the team to Tulsa, which is just a couple hours away, and on our second day in Tulsa, I got a call from the pitching coordinator with the Athletics and he said that I was going to Sacramento and wanted to give me a heads-up because they knew that my wife had just met me there."
Since coming to the River Cats, Outman has found himself back in the bullpen. He's appeared in two games with the River Cats and has given up two hits in four innings.
Opposing batters have struggled against Outman in those four innings with a .143 batting average.
The left-handed pitcher expects to stay in the Sacramento bullpen for the remainder of the season, but come next spring, he plans on being a starting pitcher once again.
"Before I got traded from the Phillies, I spent about three months in the bullpen," Outman said. "When I got traded to the A's, I went to Midland and they put me back in a starting role, and I got in about four starts before they sent me to Sacramento and put me back in the bullpen.
"So I imagine that I'll finish out the season in the bullpen with Sacramento. For next year, they said that they want me to be ready to be a starter and to be able to pitch every five days."