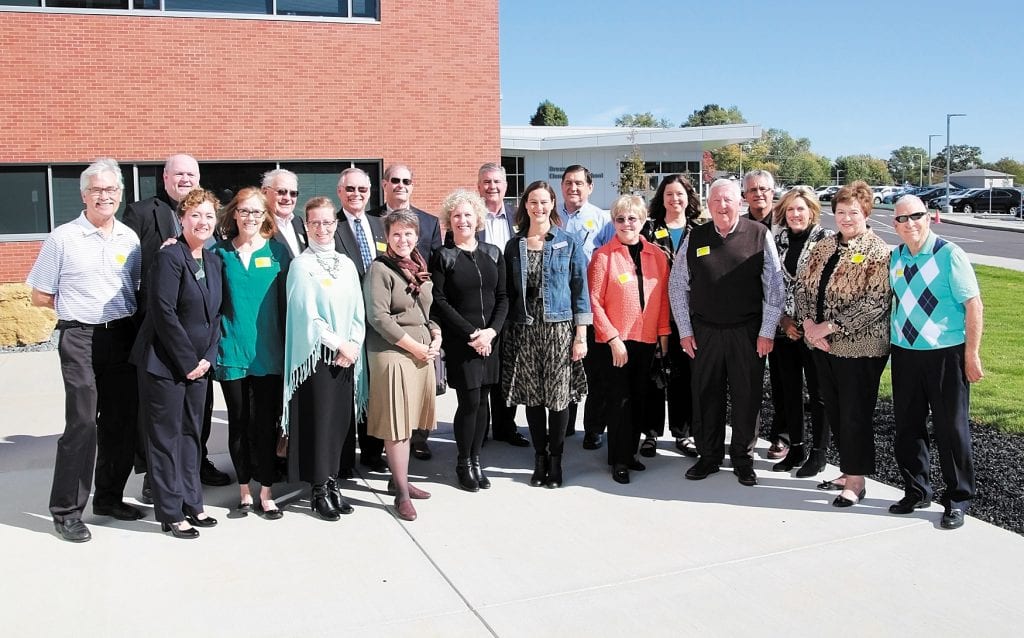 Former members of the Lindbergh Board of Education recently gathered to meet with district administrators and current board members, and learn about issues that are affecting the district at this time.
The former board members began their meeting with a tour of Lindbergh's new Dressel Elementary School.
Following the tour, Superintendent Jim Simpson and administrators shared updates about the district's increasing enrollment, financial projections and the current board's search for the district's next superintendent. Simpson will retire July 1 after 10 years of service to Lindbergh.
"We value all of our current and former Board of Education members, and appreciate the countless volunteer hours they give to make a positive impact in the lives of Lindbergh children," Simpson stated in a news release. "This meeting is an opportunity to share information and gain insight from individuals who are leaders in our community."
Pictured: Current and former Lindbergh Board of Education members attending the annual luncheon for former school board members, back row, from left, are: Donovan Larson, current Treasurer Mike Tsichlis, Phil Carlock, Vic Lenz, James Eager, Barry Cooper, Larry McIntosh, Vicki Lorenz Englund, Ken Fey and Janine Fabick. Front row, from left, are: current board member Christy Watz, Marla Dell, current President Karen Schuster, Katie Wesselschmidt, Kathy Kienstra, current Vice President Jennifer Miller, Glenda Finnie, retired Superintendent Gary Wright, Joyce Brockhaus and Don Bee.