Forder fourth-grader honored at Do The Right Thing ceremony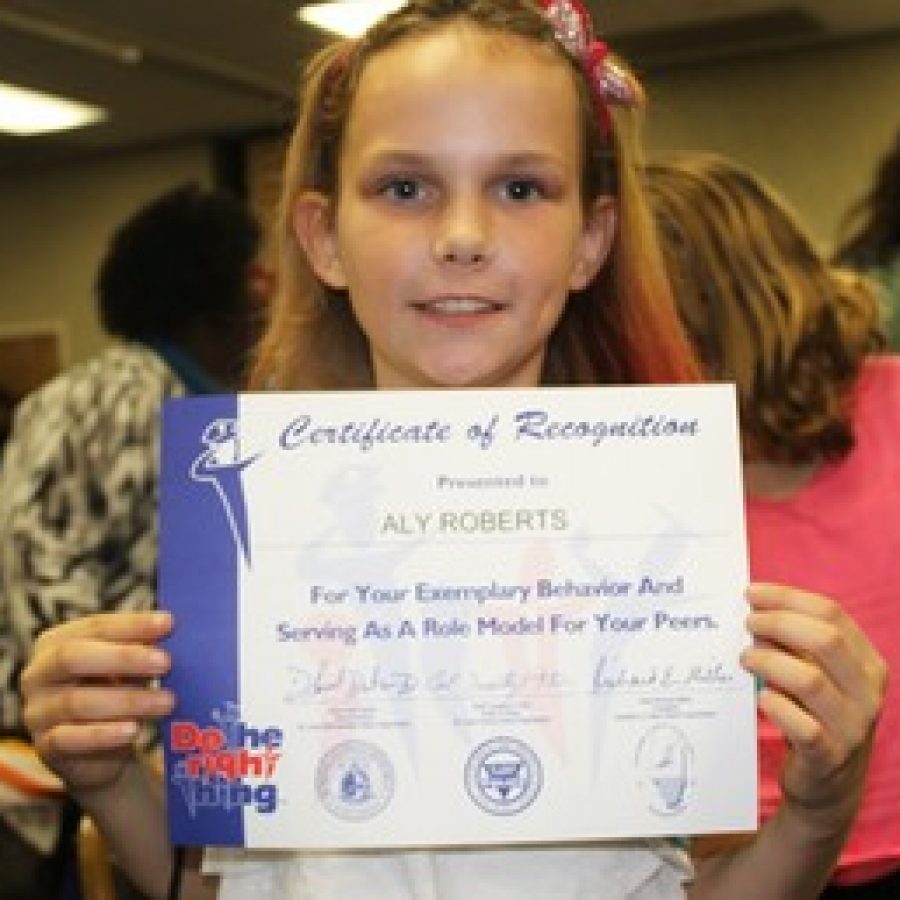 Aly Roberts, a fourth-grade student at Forder Elementary School, was honored this week for her potentially life-saving efforts involving one of her neighbors.
Aly was one of 10 students honored at a Do The Right Thing recognition ceremony Tuesday, according to a Mehlville School District news release. Do The Right Thing is represented by KMOV News 4 anchor Robin Smith.
The mission of the organization is to work with area law enforcement agencies, schools and businesses to promote positive social behaviors of school-aged youth in the region, the release stated.
Recently, while delivering invitations for her little sister's birthday party, Aly heard cries for help. She quickly discovered one of her neighbors had fallen outside of her home.
Aly got back on her bike and rode to tell her mother, who notified emergency personnel, according to the release. Thanks to Aly's actions, the neighbor received medical attention and has recovered.
Aly's mother, Gina Roberts, stated in the release, "Aly told our neighbor to hold on and she'd be right back. Aly remained very worried about her and she was happy to hear when the lady returned home from the hospital."
Aly Roberts is a shining example of the values espoused by the Mehlville School District and Do The Right Thing, the release stated.