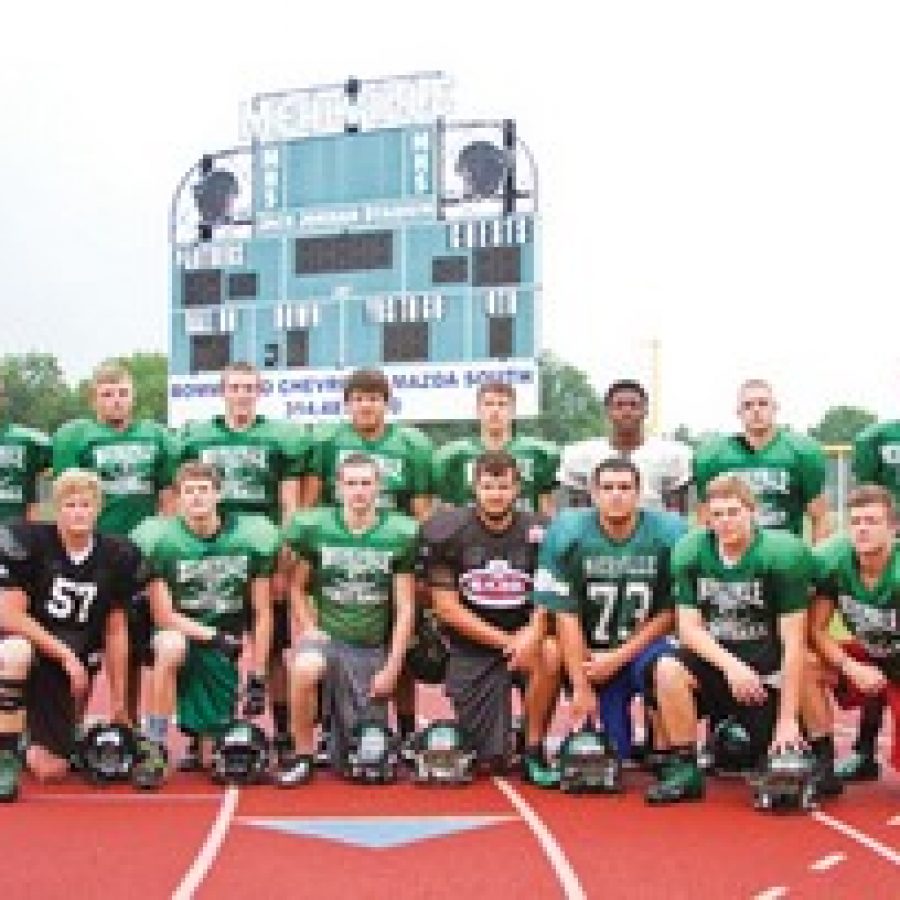 Megan LeFaivre
The Mehlville Senior High School varsity football team will meet its cross-district rival, the Oakville Tigers, Friday night in a matchup that despite records or numbers alone is impossible to predict.
The 2-5 Panthers and the 3-4 Tigers will square off at 7 p.m. at Mehlville High, 3200 Lemay Ferry Road.
Of Oakville, Mehlville head coach Kent Heinemann said, "They're athletic. It's always a pretty good game. Last year, we played them twice. They beat us and and we got them in week 10 so.
"I'm sure they're going to want to come out and play hard. It's a great rivalry …, but I think with us going in with a win, that's going to give us some momentum (and) keep the kids pumped up to come out and have a good week of practice."
The Panthers are coming off a 32-26 victory over the Northwest Lions last week, a win that was desperately needed to instill some confidence in the squad, according to Heinemann. Mehlville also did something it hasn't done all season against Northwest, he noted.
"We had some unbelievable fight in us. It was not an easy game," Heinemann said. "We came out offensively and drove right down the field and scored on the first drive, which we hadn't done all year.
"So we were able to move the ball some. So were they. Our defense came up huge. We had a great game out of our quarterback (Matt Mik). He ended up with 305 yards on the ground. So it was just, it was a great team victory."
After plotting 24 points in the first half, the Panthers led 24-20 at halftime, but the Lions closed the gap in the second half, forcing the Mehlville defense to come up big at the end of the game.
"The defense played a great game especially at the end … The Lions got ball back with three minutes left, and the defense stepped up and held them," Heinemann said.
Despite suffering a couple of blowouts this season, the defense had been somewhat consistent, it's the offense that has struggled to get on a roll. Heinemann hopes with just two weeks left in the regular season that last week's game is a starting point for better production.
"I think we've kind of found some things that Matt (Mik) is good at, and we are going to continue to do that," he said. "I think offense has been struggling all year pretty much, and we came out — we actually drove the ball. We scored, we put up some points. I think that that's going to give them some confidence in that group."