Flyers volleyball team posts hard-fought win over Tigers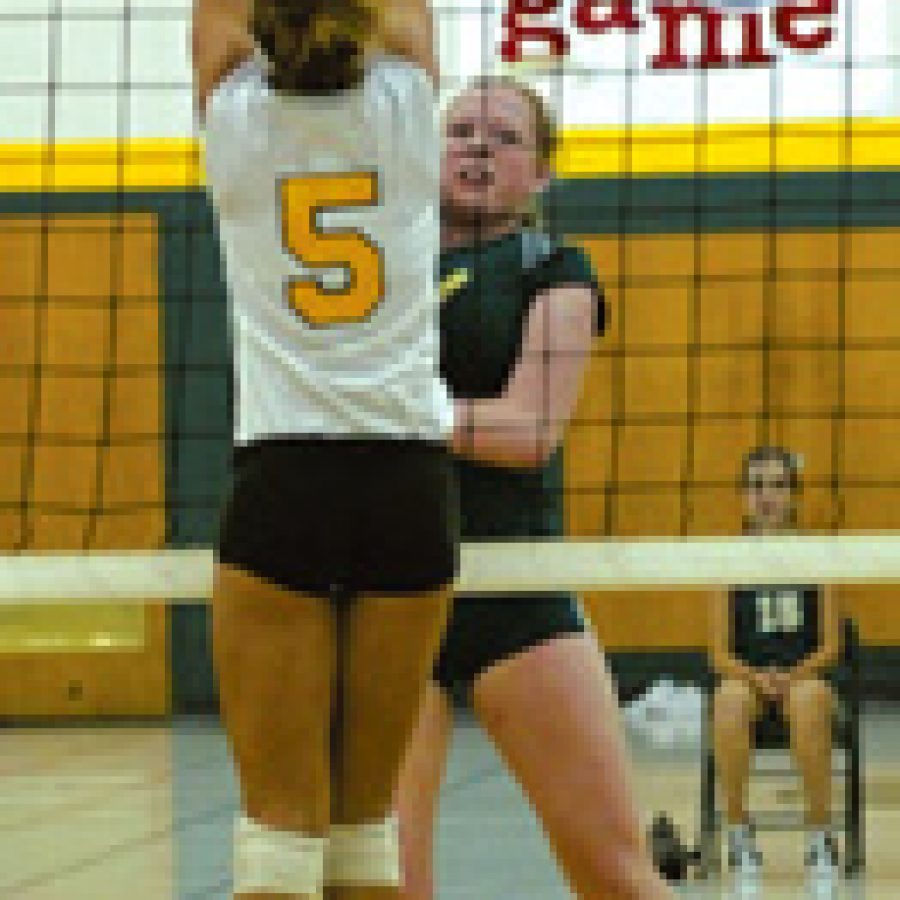 The Lindbergh High School girls' volleyball team posted a hard-fought victory over Oakville last week when senior middle hitter Maddy Hammack led the Flyers with 10 kills and two blocks.
The Flyers (9-3, 2-0 Suburban West) defeated Oakville 25-22, 17-25, 25-20 on Sept. 11.
"Oakville is always a tough match for us," Lindbergh head coach Johnna Wieter told the Call. "We have a good rivalry and when we're not playing them, we're rooting for them."
The loss for Oakville (5-4-2, 2-1 Suburban West) ended a three-game winning streak as junior outside hitter Lauren Sazama led the team with eight kills on 23 attacks.
"Our kids played hard and even though we were down in the first game, we fought back," Oakville head coach Morgan Lucas said. "We played really well in the second game, but they outplayed us in the end."
Both Oakville and Lindbergh participated in the St. Louis Community College-Meramec tournament last weekend. The Flyers took third place while the Tigers won their pool.
The two teams met in the tournament quarterfinal and Lindbergh walked away with a 25-15, 18-25, 25-23 win over the Tigers. The Flyers advanced to the tournament semifinal, but dropped a 25-21, 25-22 decision to Ursuline Academy.
"It was a neck-and-neck game up until the end," Lucas said. "Our girls played hard and I felt like we gave them a good match."
Not only could Oakville and Lindbergh meet again this weekend in the Oakville Invitational, but they also could see each other in the district playoffs.
Oakville is back in action at 5 p.m. today — Sept. 20 — when the Tigers play host to conference rival Lafayette (9-3, 2-0 Suburban West) at 5 p.m.
"We know that Lafayette always has a solid team," Lucas said. "I think that our kids will be pumped up and excited to play at home."
Lindbergh also plays at 4 p.m. today when the Flyers travel to Parkway South (6-6, 2-0 Suburban South) for a non-conference meeting with the Patriots.
"Parkway South has two good hitters and they're a scrappy team," Wieter said. "Their defense is good, so you're going to have to work hard for each point."