Flyers coach optimistic about boys' team
Lindbergh boys can compete with anyone, head coach says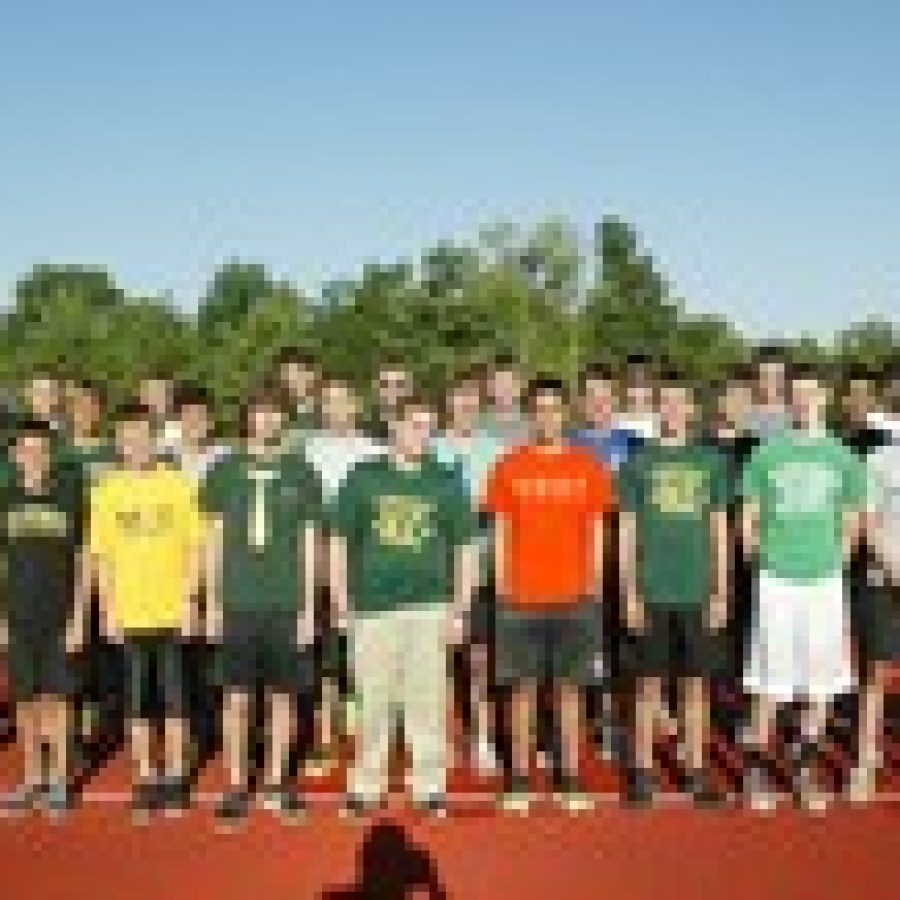 The Lindbergh High School boys' cross country team has won districts the past six years, and head coach Jim Petersen expects that trend to continue.
The team lost just one senior to graduation, and Petersen said he expects the team to be "really good."
"We should compete for the district title, sectional title, conference title and hopefully to state," he said.
Petersen expects to have a strong senior class, with all members of the track and field 4×800 team, which placed fourth at state with a 7:51:08 run, to run this season — seniors Tommy Skosky, Kyle Pieper, Tyler Gloss and Spencer Bankhead.
Skosky, Pieper and Gloss were All-District last year. Skosky was also All-Sectional.
Other strong seniors include Sam Bankhead, Spencer's twin brother. The team has about 38 runners, which Petersen said is a little more than last year.
"(The team has) been in the 30s the last three or four years," Petersen said. "We have a really strong, very deep team … We can race with anybody in the state. We're healthy and we can compete with everybody."
Others to look for this season are juniors Ben Berry, Jordan Watt and Vidhan Srivastava, all of whom Petersen said have "put in some hard work this summer." Junior Ian Marino will also be pushed for a varsity spot, Petersen said.
As far as team dynamic, Petersen said he feels pretty confident.
"They're hitting their workouts and having good times … (The team) is very deep," he said.
Despite graduating a lot of seniors this year, Petersen said it should be a good year.
"They feel like they can do something at state and hopefully (will) get there and do something. We'll just see how it works out …," he said. "It's a very deep, strong team. We'll push each other and hopefully get better as the year goes on."