Flens, Brown exchange vows at St. Margaret Mary Alacoque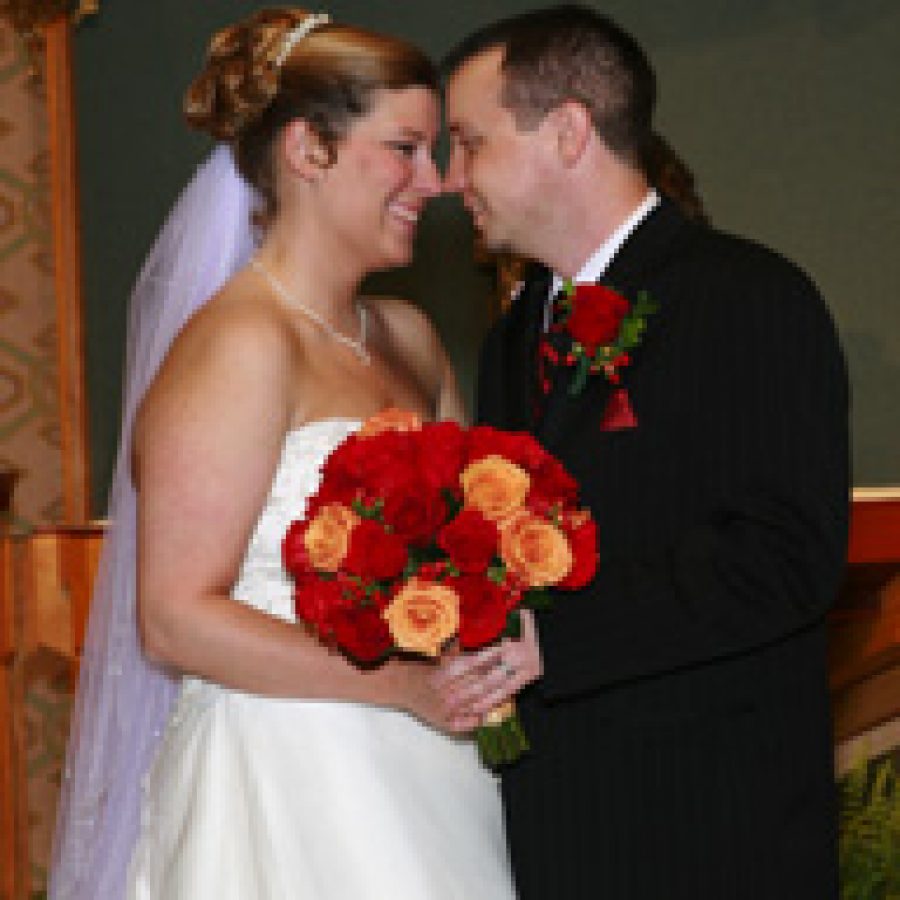 Jennifer Flens and Paul Brown Jr. were married Nov. 17 at St. Margaret Mary Alacoque Catholic Church by Monsignor Norbert Ernst.
The bride is the daughter of Gerald and Louise Flens of Oakville. The groom is the son of Paul and Barbara Brown of Troy, Ill.
The maid of honor was Christy Tinker.
Bridesmaids were Stephanie Flens, Elisa Lindsey, Katie Niemann, Stephanie Kiszczak and Jessica Swenson.
The best man was Bernie Hall.
Groomsmen were Steve Flens, Robert Brown, Tim Mislark, Peter Talluto and Mike Swenson.
The ringbearer was Parker Flens. Ushers were David Brown and Ian Meng.
A reception was at The Cedars.
After a honeymoon trip to St. Maarten, the couple moved to O'Fallon.