Five seek election to two seats in Grantwood Village
Four candidates respond to Call questionnaire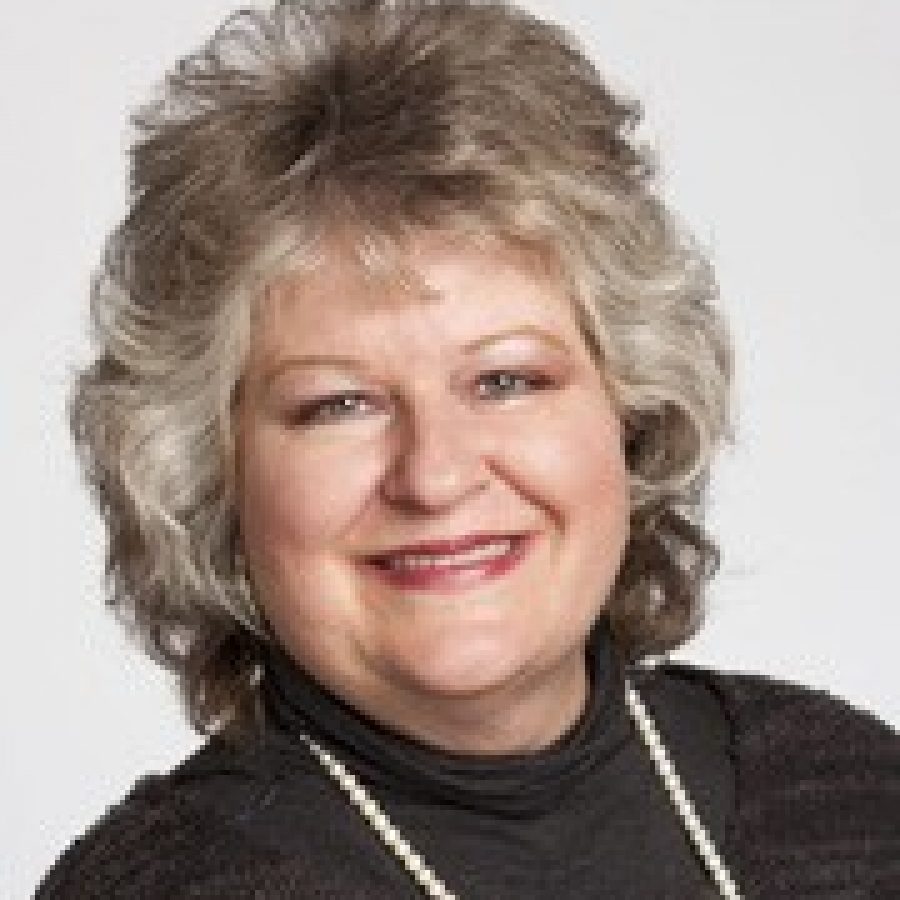 Five Grantwood Village residents are vying for two seats on the Board of Trustees.
Current Trustee and Chairwoman Cathy Forand is seeking re-election, while Bill Hypes, Will Larson, Walter Rust and Pat Williams are seeking election. Williams serves as village clerk after being appointed to the Board of Trustees last August.
Asked to identify the most important issue in the race, the candidates responded:
• Forand said, "When I ran two years ago, I stated the most important issue was re-establishing effective leadership. With the current board, I believe we have done just that, and maintaining that leadership is the most important issue. Here's why. Each trustee brings something unique to the board; we work together, respect each other and help wherever it is needed. This stability, teamwork and leadership has brought us many advances.
"For example, working together, we have taken a broad and long-term look at our road maintenance; we continue to operate with a surplus and no debt; we have collaborated with neighboring municipalities, including St. Louis County; and joined together with our neighbors such as the Ulysses S. Grant Historic Site and Grant's Farm in events and future plans. I truly believe this is the best and most complete board I have served on in my 22 years as a trustee. Most importantly, when the board functions as well as it does now, the residents benefit, and, to me, that is what matters most."
• Hypes, 21 Vicksburg Circle, did not respond to a Call questionnaire.
• Larson said, "The single most important issue in this race is having a long-term financial plan for the village with the involvement of expert advice."
• Rust said, "Develop long-range fiscal plan. As street maintenance is a major item in the village budget, a plan needs to be developed to fund the long-range maintenance of the streets."
• Williams said, "As an incumbent, I believe it is in the best interest of the village to allow the current Board of Trustees the opportunity to continue on the positive path we have created. The current Board of Trustees works very well together with each trustee bringing a different background and experience to the board. Most importantly, we have an understanding of the commitment and stability it takes to best serve the residents of Grantwood."
Forand, 54, 7401 Granbury Circle, and her husband, Joseph, have a grown daughter. Forand was village trustee/treasurer from 1989 to 2010 and has been chairwoman since 2010. Forand said she is seeking re-election "to continue to serve the residents of Grantwood Village and maintain the quality of services provided."
Larson, 34, 25 Zinzer Court, is a financial adviser at Wells Fargo Advisors. Larson and his wife, Kendra, have one child.
He said he is seeking election "to serve my neighbors and the village."
Rust, 63, 58 Grantwood Lane, is married to Patricia, and is an auditor for the state of Missouri.
Rust said he is seeking office "to serve my community."
Williams, 58, 7417 Raleigh Drive, owns Tropical Moose Shaved Ice and is a non-profit consultant. She and her husband, Jack, have one son.
Williams said she is seeking office because: "I was appointed in August to fill an unexpired term. After many years in non-profit leadership, I wanted to become involved in additional service opportunities. Shortly after moving to Grantwood, we became active with the Homeowners' Association and quickly realized that Grantwood Village was a community I would truly like to serve."
Asked about other issues they perceive in the race, the candidates gave the following responses to the Call questionnaire:
Forand said, "We have worked very hard to ensure board communication with residents is constant and clear. We've added a Village Twitter account, a revamped website with archives, regular updates and video capabilities, and we've included in our mailed quarterly newsletters the monthly updates we post on our website. We have never been as transparent as we are now. For a village our size, and without any employees, this takes a great commitment from the Trustees, not only to initiate these projects, but to follow through and maintain them. I also want to continue ensuring we receive the best services, at the best price, by the best professionals. Again, our size and the scope of our projects, for example our road work, often leave us with fewer vendors and contractors interested in bidding.
"But our current trustees have stepped up and done more leg work, and the village has benefited. Last election, I stated I wanted to seek capital improvements and beautification upgrades throughout the village, as long as revenues did not continue to fall. Since then, we fulfilled the largest road improvement project in recent memory, upgraded our entrance signs, and have approved new stop signs and pole painting in Forest Haven. And we did so while staying on or under budget, and with more money in the bank at this time of the year than we have ever had in my 22 years. Finally, I feel we are one Grantwood Village. We may have different neighborhoods, but we all call Grantwood home, and there is no reason why we should be divided due to the location of our house. The trustees serve every resident and are not limited to wards or districts as is the case in many other cities."
Larson said, "The other two important issues I perceive in this race are, one, an improvement of transparency for the Board of Trustees, and two, the establishment of a documented purchasing process."
Rust said, "Establish bidding process and procedures for best practices in operating the village, (and) transparency in the operation of the village with full disclosure."
Williams said, "The trustees recently purchased a new computer for the Town Hall with the intention of electronically storing village records. This has been my main focus over the past several months. The current board of trustees takes great pride in providing as many records and documents, including archives, on our website, and I will continue maintaining our records in a professional and safe manner.
"Grant opportunities: As a small municipality with limited resources, I am relying on my extensive experience in grant research and writing to pursue opportunities for the village.
"Stability: Finally, I feel it is very important to maintain the stability and consistency that this current board has created."