Five Lindbergh seniors earn National Merit semifinalist honors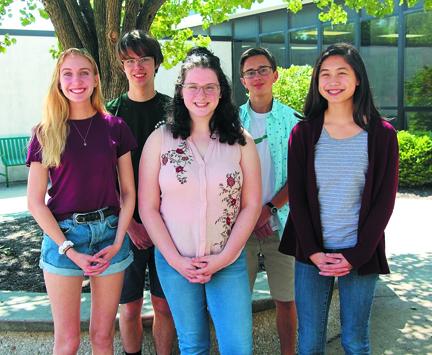 The National Merit Scholarship Corp. recently announced that five Lindbergh High School students have been named semifinalists in the National Merit Scholarship Program.
Roughly 16,000 students earned the honor nationwide.
National Merit Semifinalists are high school seniors who show exceptional academic ability and potential for success in rigorous college studies. Lindbergh's honorees include Leanne Dang, Jack Fletcher, Lauren Greiner, Aidan Kelley and Lelah Schneider.
"Being named a National Merit Semifinalist requires a tremendous amount of both work and ability on the part of each student," LHS Principal Eric Cochran stated in a news release. "It also reflects significant support from many people, including the parents at home and the outstanding teachers who help these students along the way."
The Lindbergh students are among 1.6 million juniors in more than 22,000 high schools who entered the 2018 National Merit Scholarship Program by taking the 2016 Preliminary SAT/National Merit Scholarship Qualifying Test.
The nationwide pool of semifinalists represents less than 1 percent of U.S. high school seniors and includes the highest scoring individuals in each state.