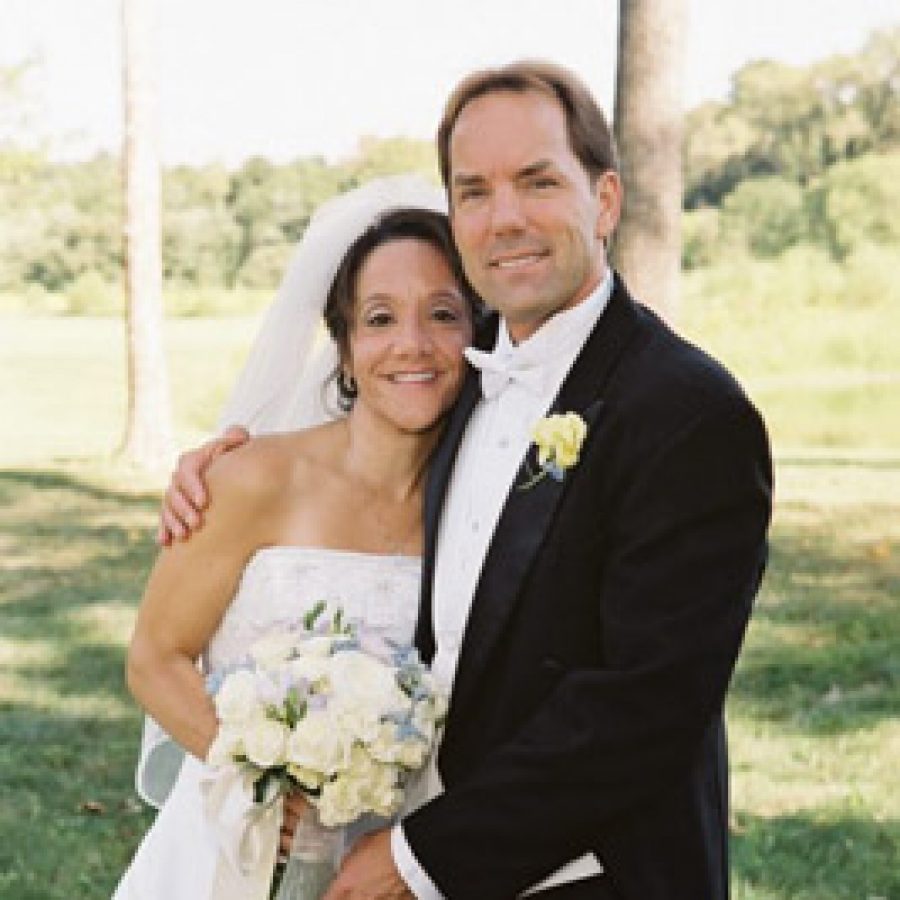 Pamela A. Watson and Jeffrey A. Mueller were married Sept. 3 at the First Evangelical Free Church in Manchester by the Rev. Kenny Joseph, who gave the bride away, and the Rev. Kevin Hughes.
The bride is the daughter of the Rev. and Mrs. Richard and Barbara Watson of St. Louis. The groom is the son of Mr. and Mrs. Jules and Gerri Mueller of St. Louis.
Matrons of honor were Nicole Hauser and Kay Bruno. Bridesmaids were Beth Steffaniak, Kara Joseph, Carol Stolwyk, Beth Osterhage, Kristy White and Pamela J. Watson. Flower girls were Anna Joseph, Maryn Joseph, Lexi Osterhage, Olivia Osterhage, Lydia Joseph and Maya Joseph.
Robert Kramer was the best man. Groomsmen were Tim Dalton, Randy Nelson, Matt Johnson, Tom Finger, Vic Vierling and Jeff Mardis. Junior groomsmen were Logan Mueller and Austin Rose. Ushers were Mark Joseph, Bobb Joseph, Richard Watson, John Watson, Kerrigan Joseph and Reid Joseph. The bell ringer was Samuel Hauser.
A reception was at the Old Hickory Golf Club. After a wedding trip to Cancun, Mexico, the couple reside in Ballwin.