Firefighters participate in Heavy Extrication Class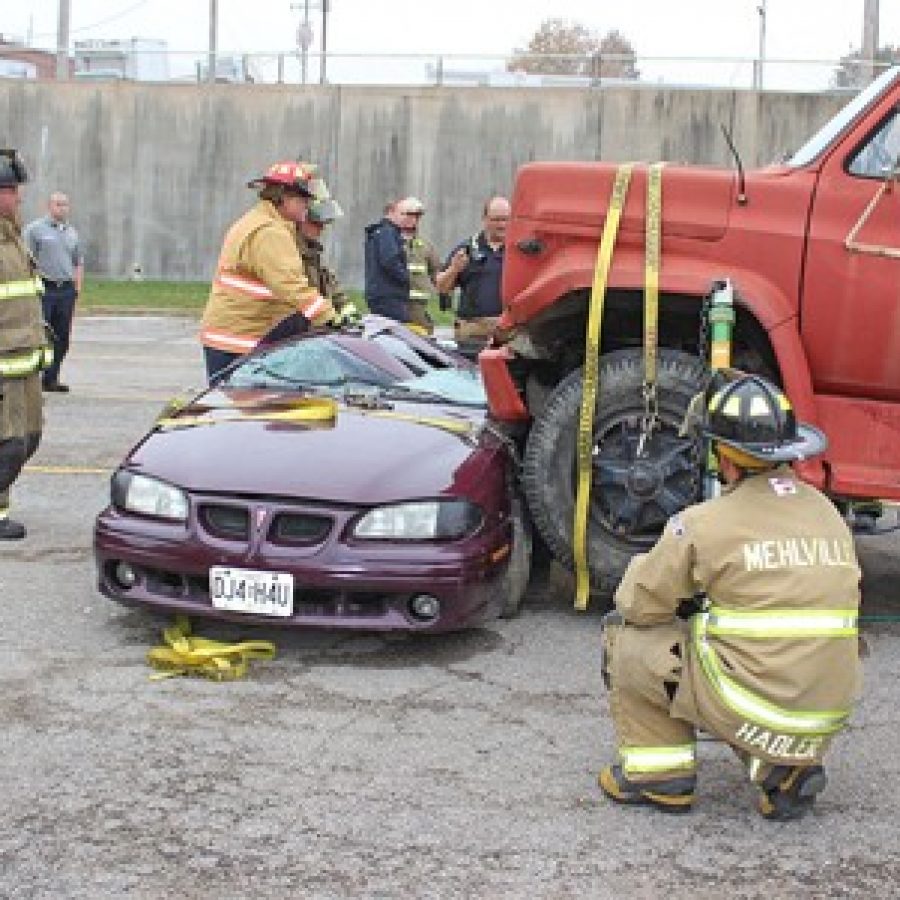 Members of the Mehlville Fire Protection District conducted a Heavy Extrication Class last week and taught advanced heavy extrication techniques to their neighboring fire protection districts of Affton, Lemay and Fenton.
MFPD Capt. Dave Waser was the lead instructor and demonstrated how the crew of Mehlville's heavy rescue squad is able to lift and move heavy equipment off other vehicles to allow the rescue of trapped individuals.
Mehlville firefighters moved a tractor-trailer, a dump truck and a school bus off other vehicles during the training, which took place in the parking lot of the Mehlville School District's South County Opportunity for the Purpose of Education/South St. Louis County Management School building on Will Avenue.
The Mehlville Fire Protection District has the only full-time Rescue Squad with a dedicated rescue team in St. Louis County.