Final redistricting scenarios to be weighed by Lindbergh school board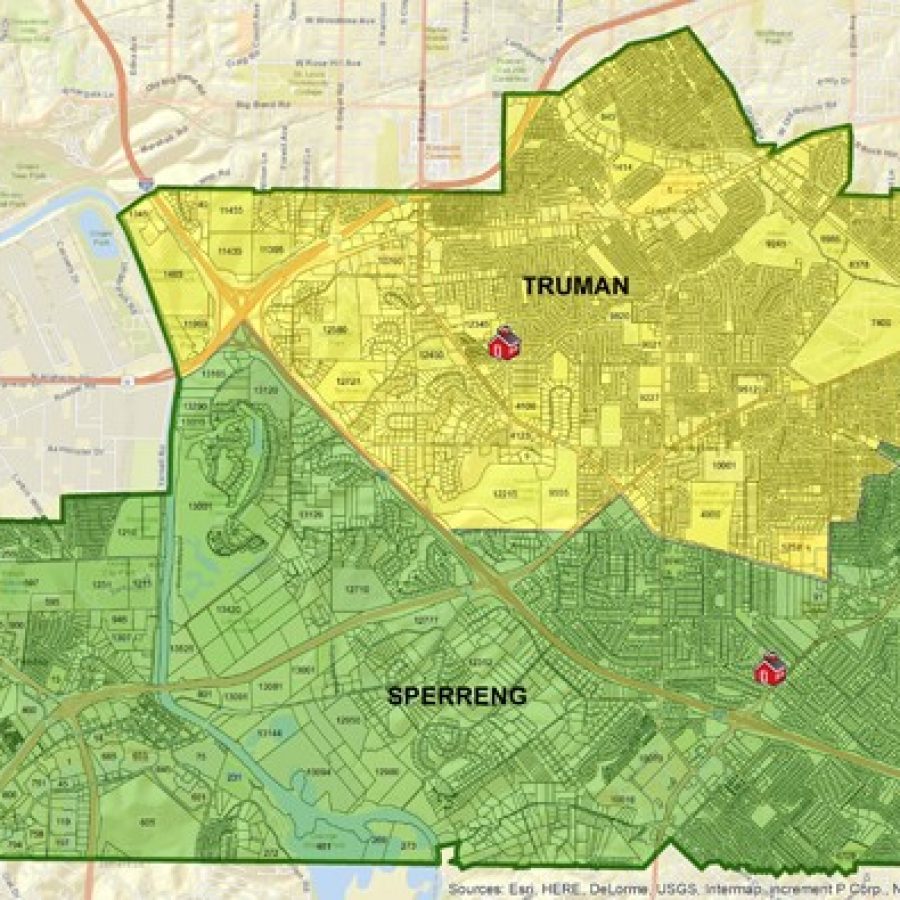 The final redistricting scenarios for Lindbergh Schools are available to the public in advance of an expected final decision Tuesday by the Board of Education.
The board will meet at 7:30 p.m. Tuesday, March 14, in the boardroom at Early Childhood Education, 4814 S. Lindbergh Blvd.
Redistricting is necessary because Lindbergh's sixth elementary school, Dressel Elementary, will open this fall. The 650-student school will open nearly at capacity, but will help ease the overcrowding in the other elementary schools spurred by the district's aggressive enrollment growth over the last several years.
Board members got their first glimpse of the final scenarios for both elementary and middle school in a board workshop Thursday. You can find the presentation the board saw on the
.
Under the scenario proposed by the Boundary Committee made up of parents and administrators, the new Dressel would gain 497 students, 432 from Sappington Elementary and 65 from Kennerly Elementary. Kennerly would lose 58 students, Long Elementary would lose 186 students, Sappington would lose 198 students while gaining 234 students from Long Elementary, Concord Elementary would lose seven students and Crestwood Elementary would lose 48 students.
Those numbers reflect the movement of existing students and do not include incoming kindergarten students.
Overall, 786 elementary students will be moving under the plan, while 350 middle-school students will move.
Sperreng Middle School will gain 78 students, including 214 from Truman Middle School, while losing 136 students to Truman. Truman will lose 78 students overall.
Click
to read the Call's latest article on the redistricting process.
To see high-resolution images of the redistricting scenarios, visit the
.