Fenton family fundraises for endowed scholarship in honor of late daughter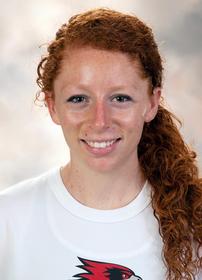 A Fenton family is selling tickets to a St. Louis Cardinals game this weekend to honor their late daughter on what would have been her 27th birthday.
Star Southeast Missouri State University soccer defender Meg Herndon died in September 2012 after being hit by a car on the SEMO campus. Her family started an endowed scholarship at the school in her honor.
Herndon attended Rockwood Summit High School and during her time on the soccer team there, she earned second-team all-state honors and first-team all-conference honors, as well as being named the Suburban South Conference Player of the Year.
After graduating, she received the Regent's Scholarship and continued playing soccer at SEMO.
The family is selling tickets to the St Louis Cardinals vs. Pittsburgh Pirates baseball game set to start at at 1:15 p.m. June 2 to fundraise for this year's scholarship fund and celebrate Herndon's 27th birthday.
The first pitch ceremony will begin at 12:30 p.m., and the first pitch will be thrown out by SEMO soccer coach Heather Nelson.
Email pray4meg@gmail.com for ticket information.