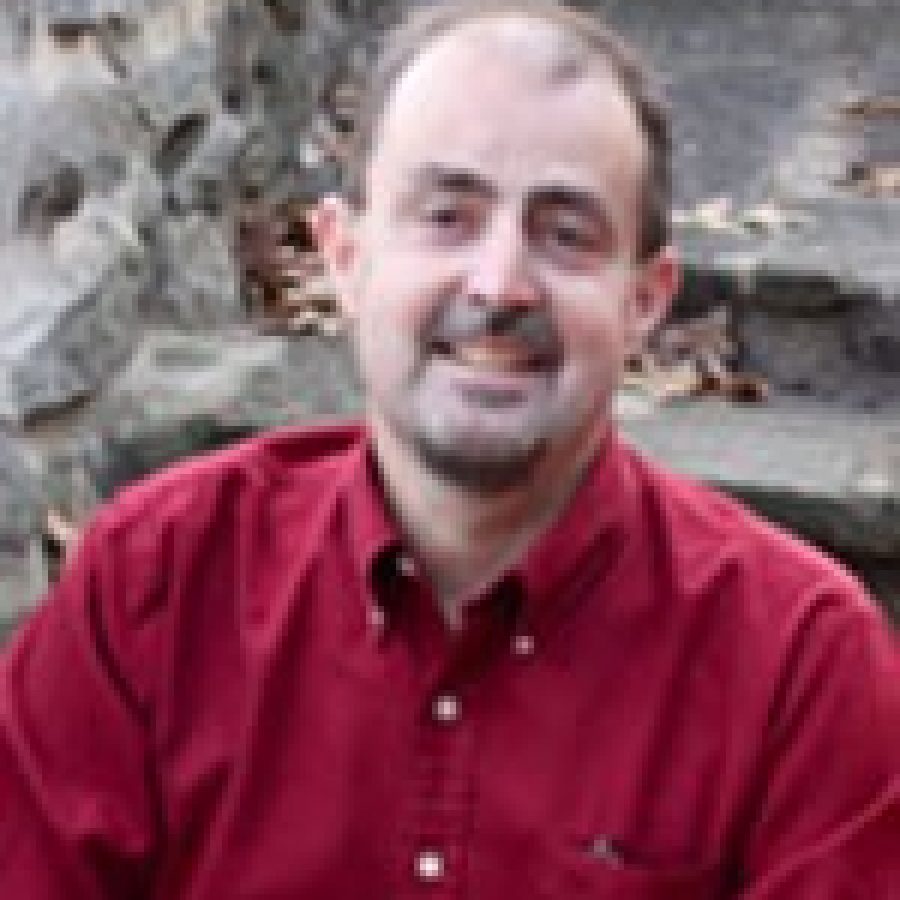 Voters officially selected Ron Fedorchak as a member of the Mehlville Board of Education in last week's election.
Fedorchak, who Superintendent Eric Knost said was viewed as an incumbent, was initially selected to fill a vacancy on the board last June after Micheal Ocello resigned.
He received the second highest number of votes, 2,849, according to unofficial election results. Kathleen Eardley was the top vote-getter while Mike Wainz received 2,645 votes and Fred Padberg garnered 1,895 votes.
Fedorchak told the Call it is nice to have a full three-year term ahead of him.
"We've made some good progress on a couple of things … We're starting to roll into a technology plan, I'm excited to continue to work on that," he said.
Board President Venki Palamand said he was glad to see Fedorchak retain his seat on the board.
"(We) share a mutual desire in increasing instructional time for students, so I think that was a good thing," he said.
One of Fedorchak's platforms was to see the school year or school day extended, along with compensating teachers and trying to "come up with an equitable plan" for doing so.
"I think the one thing we can do is provide the students more teacher face time," he said. "That's what my goal is, and I think there's a consensus on the board that's a good idea."
The minimum number of days students are required to attend school in Missouri is 174 days, or 1,044 hours.
Fedorchak said he would like to stretch Mehlville's instructional days to 180 — the national average. He said most board members are "on board" with extending instructional time, though some more so than others.
"We all recognize the teachers are fantastic and the more our kids are in front of them, the better they're going to do," he said.
Palamand said both Fedorchak and Eardley bring to the board a desire to see the district succeed and continue to be one of the best districts in the St. Louis area.
"With only one change, I see the board continuing to do what we've accomplished in the last year … (We'll) do the best job we can with the resources given to us by the community," Palamand said.
One issue Fedorchak addressed in a Call questionnaire prior to the election was technology, stating, "We need to determine the future course of new educational platforms and to uniformly distribute them district wide."
"The big challenge I think is going to be with technology," Fedorchak told the Call. "Any time you introduce new technology, you have to decide do we go all at once (or do we do it in a) piecemeal (setting) … I think we're kind of in that mode right now."
Knost has a major challenge in addressing technology issues, according to Fedorchak. But the newly elected board member said he is interested in helping where he can and seeing what ideas Knost has in moving the district's technology forward.
Knost said Fedorchak served a "fraction of a term," but has a working knowledge of governance.
"I think he's very knowledgeable just about the whole governing process," Knost said. "Fiscally, he's very conservative, and I think he has some expertise (to bring to the board)."
In preparation for his continued tenure on the board, Fedorchak said it will be "a continuation of what [he has] been doing" and that his past experience as a board member and community involvement are a "big advantage."
"That's one less member that's trying to get caught up… I have a really good understanding of what's going to happen here in the next few months…," Fedorchak said.
Fedorchak said he is "very excited" to have the opportunity to serve a full term.
"It was fantastic campaigning and meeting a lot more people in the district than I did when I was first chosen," he said.