Fathers give us wisdom, starting with riding a bike
By Carl Hendrickson
For the Call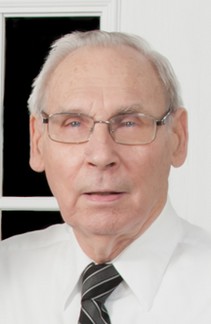 He died as he lived. Quietly.
He was not educated — he had no more than a grammar school education.  His name never appeared in the newspaper until his obituary.
He never held public office.  His wealth was not in gold or silver.
He simply taught me to ride a bike.
Those of my generation understand the importance of teaching a youngster to ride a bike.
For younger readers, let me explain.
In my day, bikes did not have training wheels.
My father would hold onto the back of the seat as I peddled as fast as I could down the street.  What a feeling of exhilaration.
Then I would realize that my father no longer was holding on and balancing the bike.  Down I would tumble.
Father would look me over for serious injuries, wipe away any tears and make me get back on the bike.
And we did it all over again.
Time after time we did this until finally I was able to balance myself and ride the bicycle.
But, the lesson learned was more than how to ride a bicycle.  It was a lesson in courage.  To get back on that bike after a spill knowing that I might fall again took courage.  But Father continued to encourage me, and I continued my efforts until I successfully learned to ride the bike.    
We constantly are faced with leaving our comfort zone and facing the prospect of failure.  But we courageously do so, knowing that great success sometimes evolves from our failures.
Learning to ride that bicycle provided lessons in confidence and self-reliance.  These are traits that have assisted me throughout life.
By teaching me to ride that bike, my father also provided me with my first thrill of being a risk taker.  Perhaps that is why years later at the age of 70 I went skydiving.
Riding a bike teaches one balance.  Each of us need balance in our life.  This is an essential ingredient in achieving success.  We must not get so caught up in work that we forget about family and friends.
And we must set aside time just for ourselves.  By just listening to the silence, I often gain a fresh perspective and new ideas.   
Thank you, Father, for teaching me to ride a bike and for the many other life lessons that you taught me.  And for all the fathers reading this column, thank you for teaching the next generation the lessons of life that are so essential.
Happy Father's Day!