FAST wins Ozark Division 1 Championship for the third consecutive year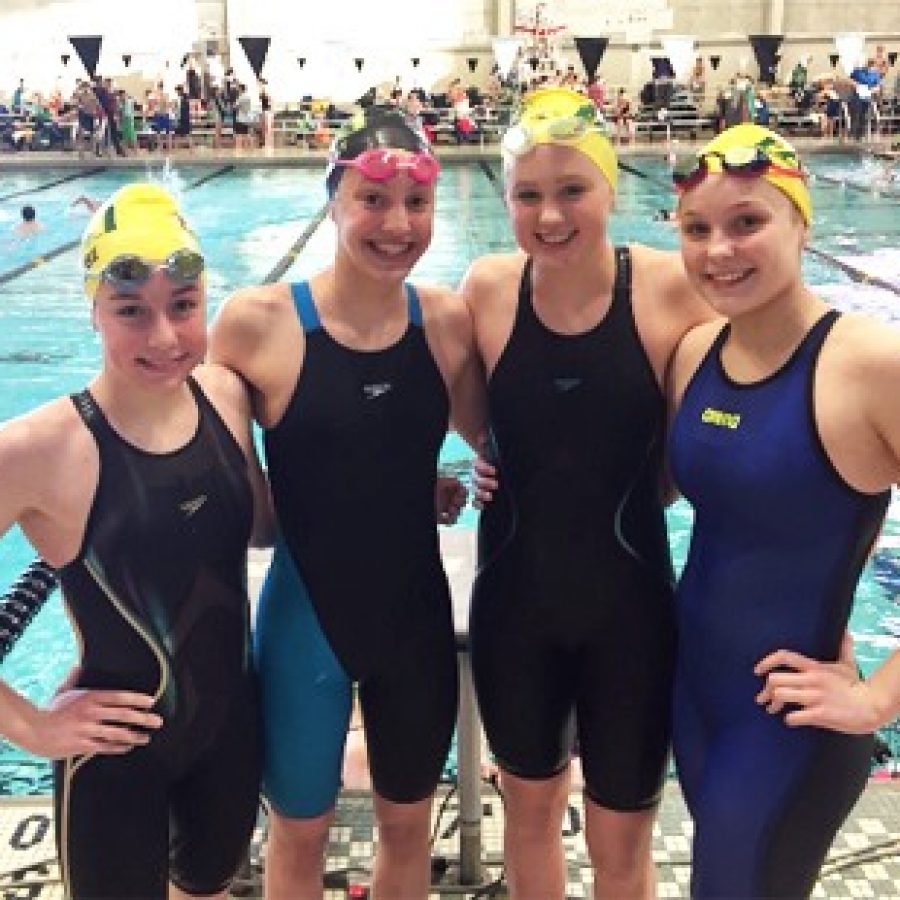 The Flyers Aquatic Swim Team, or FAST, won the Ozark Division 1 Championship for the third straight year and for the fourth time in the last six years.
The point margin of victory was the biggest margin ever in Ozark at any Division 1 meet and breaks the old record set when FAST won its first-ever Division 1 Championship in 2012, according to a news release.
To attend the Division 1 meet, swimmers ranging in age from 8 to 14 had to qualify with a specific time standard for each event. FAST sent over 100 swimmers to compete.
This year's competition was comprised of 20 swim teams from Illinois and Missouri which stretched over the course of three days at St. Peters' Rec-Plex.
FAST won four out of the six age group awards. The 10-and-under boys, 11-12 girls, 13-14 boys and 13-14 girls all won first place for their age group. FAST's 10 and under girls finished in second place and the 11-12 boys finished in fourth place.
FAST truly dominated the 13-14 girls' division as Eleni Kotzamanis finished in fourth place with 109 points, Sophia Burwitz finished in third place with 118 points due to a tie in first place between Emily Traube and Maddy Rey, who both scored 119 points.
The FAST 13-14 girls finished with a clean one-two-three-four sweep. In addition, these four FAST swimmers joined forces in two relays. On the first night of the meet, the foursome bested a 20-year-old Ozark record by 4 seconds in the 800 Free Relay. On the second day of the meet, this same quartet broke the 200 Medley Relay set in 1998.
Other high point winners were Nic Li finishing in third place in the 10 and under girls with 106 points. Alex Rosenkranz finished in third place in the 13-14 boys with 118 points.
"I am really proud FAST has been able to win the Division 1 Champs three years in a row. It is not easy to win back to back to back when you have swimmers age up to the next age group bracket and have other swimmers become too old to compete in this 14-year-old and younger championship. This is a real tribute to our excellent coaching staff," FAST head coach Jim Halliburton stated in the release.
FAST is a competitive swim team serving the St. Louis area with swimmers ranging in abilities from beginner to Olympic trial qualifiers.For more information about the team, visit 
.