FAST names Cuparencu new national team coach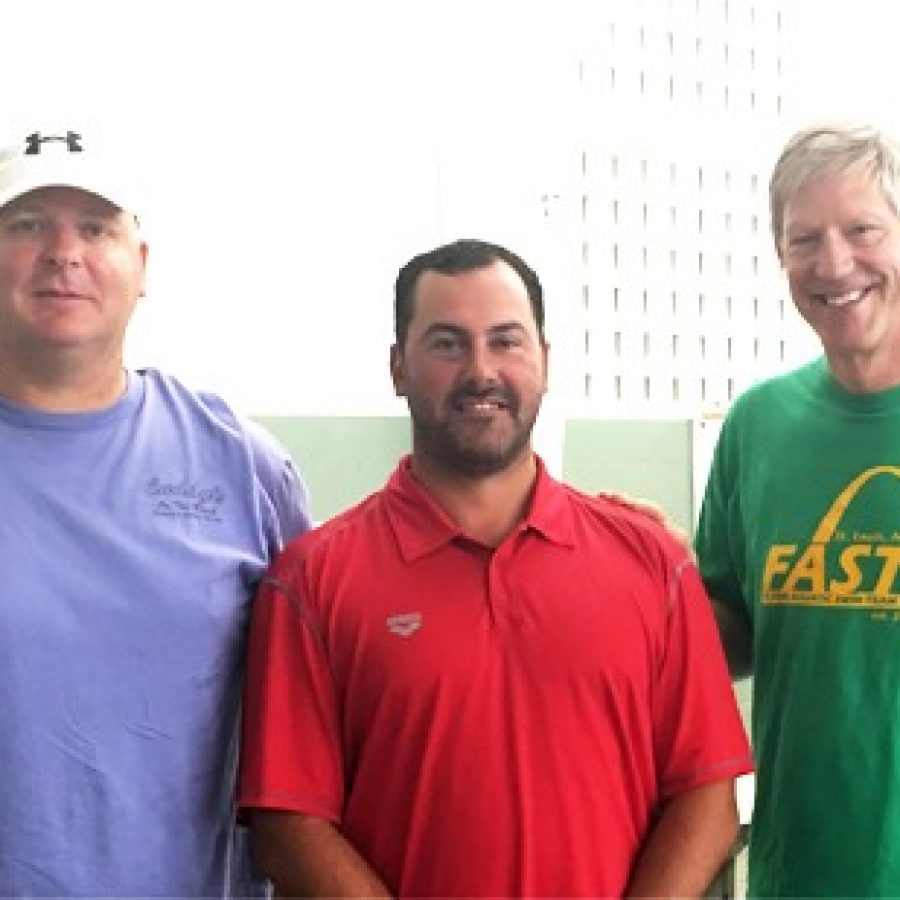 Raz Cuparencu is joining the coaching staff of the Flyers Aquatic Swim Team, or FAST, as its national team coach.
FAST is a silver-medal USA Swimming club, ranked in the top 100 swim teams in the nation. Cuparencu, "Coach Raz," comes to St. Louis as a USA Swimming National Team coach from the Triangle Aquatic Center, or TAC, Titans in Cary, N.C.
As TAC head coach, Cuparencu led USA Swimming National Team member Ashley Twichell to a 2016 national championship in the 10-kilometer open water event before transitioning her to the pool for a fifth-place finish in the women's 800 freestyle at the 2016 Olympic Trials.
In 2015, he received the Top Ten Age Group Coach of the Year Award from the American Swimming Coaches Association for his 2014-2015 age group coaching performance, according to a news release. Under his guidance, his previous team finished in the top 20 at the 2015 USA Swimming Junior National Meet and boasted five Olympic Trial qualifiers under the age of 17.
Cuparencu also has produced numerous senior and junior national qualifiers, individual and relay state record holders, North Carolina state champions and zone team qualifiers every season. In addition, his swimmers have been awarded with invitations to national, zone select and North Carolina select camps.
During Cuparencu's 15-year tenure as a swimming coach, he has demonstrated that he knows how to develop a champion swimmer in a high school or club swim setting, according to the release.
"We want our young kids to swim fast and have great times, but the most important thing is how we help them grow as an athlete, giving the best technique instruction for long-term success," he stated in the release.
Cuparencu focuses on identifying and developing potential in young swimmers, making it fun and motivating them to keep coming back.
Before founding the team in Cary, he served as the head age-group coach at the Raleigh Swimming Association, or RSA, in 2010. Cuparencu coached three state record-holding age group swimmers and has produced numerous state champions, as well as North Carolina Swimming's zone team and select camp qualifiers. In 2011, under the guidance of Kit Raulerson, Cuparencu led RSA's age group program to its first age group state championship.
Cuparencu began his professional coaching career with the Terre Haute Torpedoes, or THT, Swim Club under the guidance of Jeff Thompson, Brian Heaton and Donny Brush. He followed THT with the Brownsburg Swim Club, or BSC, as head age group coach. At THT and BSC, Cuparencu led two age group programs and developed several state, zone and national qualifiers and one Olympic Trials qualifier.
His career choices were a natural outreach from his own swimming career, according to the release. He left his native Romania at 15 years old on a student exchange program, after which he decided to stay and pursue his swimming career in the United States.
He earned a swimming scholarship and swam through college. After college, he wanted to stick with the sport he loved and make an impact on future generations like his swim team did for him.
FAST head coach Jim Halliburton is very excited to have such a high-quality coach join the team.
"Our coaches are professionals who understand swimming from the inside out. They are committed to success and are focused on helping the kids be great in and out of the water," Halliburton stated in the release. "I see the passion that Coach Raz has for the sport of swimming, and he has shown us that he can prepare swimmers to compete at meets of all levels. Coach Raz's track record developing five 17-and-under swimmers to compete at the 2016 U.S. Olympic Trials bodes well for the future of FAST."