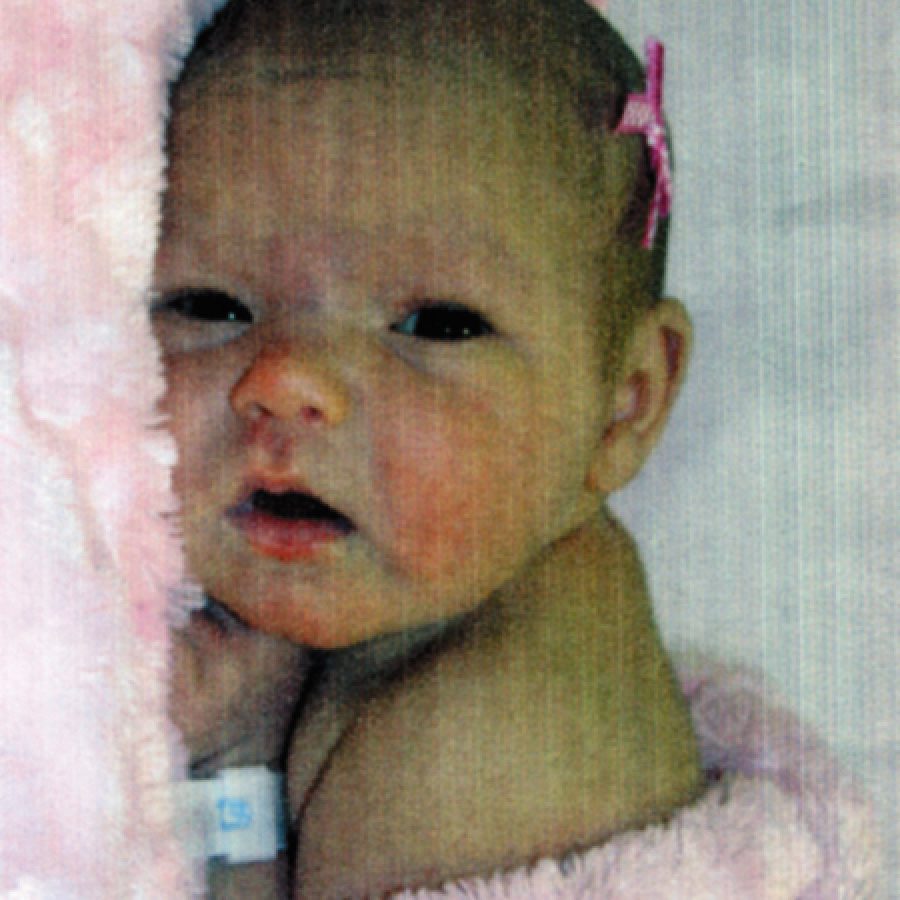 Robert Farris and Ni-cole Saffa of St. Louis announce the birth of their third child, Kay-den Elizabeth, 20 inches, 7 pounds, 1⁄2 ounce. She was born March 14 at St. Anthony's Med-ical Center.
Elder children are her twin sisters, Leijah Mac-kenzi and Malijah Paige, 3.
Maternal grandparents are Matthew Saf-fa and Diahn Saffa of St. Louis.
Paternal grandparents are Samuel Farris and Roxann Farris of St. Louis.