Explosion captures the gold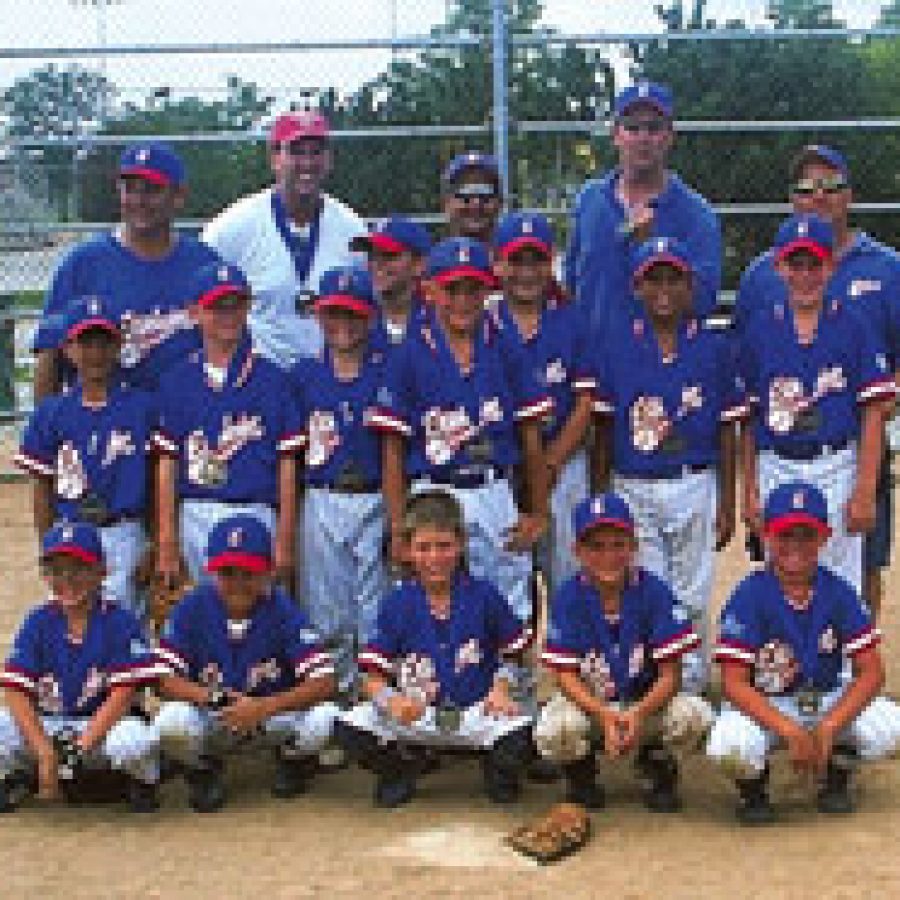 The St. Louis Explosion baseball team captured the 2004 Show-Me State Games 9U baseball championship.
The Explosion went 5-0 in the Show-Me Games, defeating the Nixa Redbirds to capture the gold medal. Pictured, front row, from left, are: Tommy Mantia, Matt Regan, Nicholas Bohlmann, Patrick Schmeerbauch and Luke Hassler.
Second row, from left, are: Jack Williams, Matthew Noce, Ethan Wagner, Brian Phelan, Brandon Downey, Dominic Bonsignore, Austin Sanders and Zack Hughes.
Third row, from left, are: Coach Jim Noce, Coach Craig Wagner, Manager Greg Regan, Coach Grady Phelan and Coach Joe Mantia.