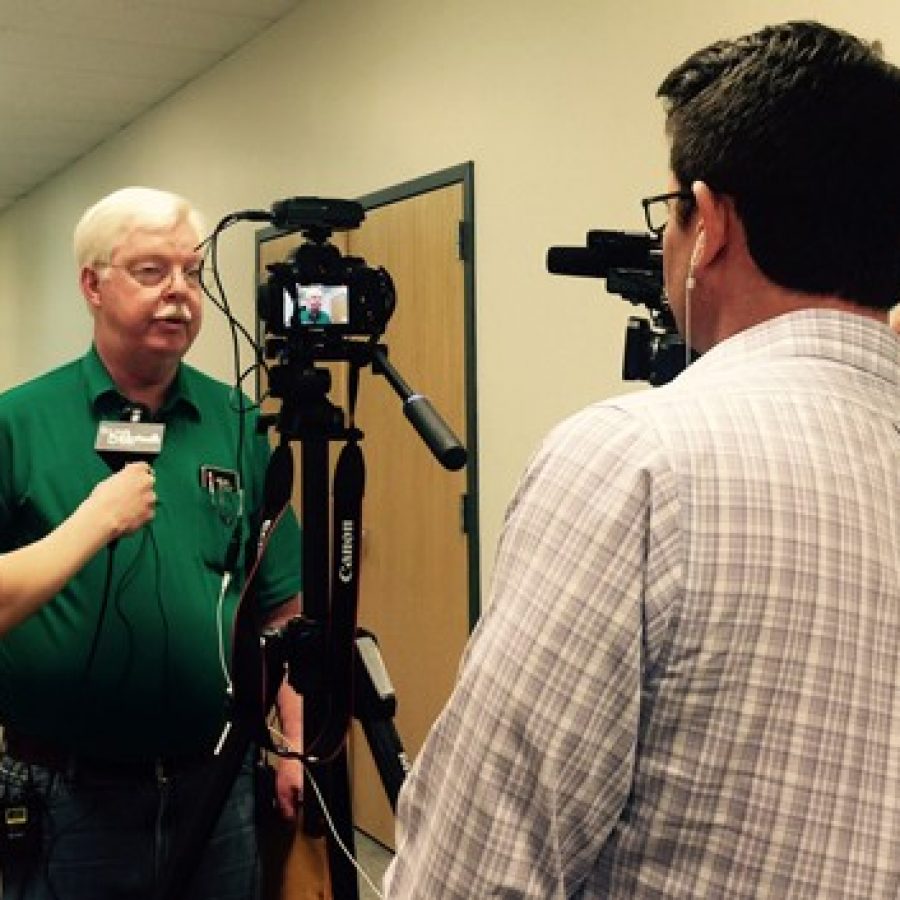 In the latest fallout from the countywide ballot shortages that plagued the April 5 election, the county Board of Election Commissioners is considering whether to hold another municipal election for Sunset Hills and other cities with the most disenfranchised voters.
Former Sunset Hills Ward 1 Alderman Frank Hardy, who lost a race for his old seat against incumbent Alderman Richard Gau by 73 votes, asked the election board last week to throw out the election results and give Sunset Hills residents another chance to vote. Ward 1 was one of the areas in the county hardest hit by the ballot fiasco, with voters turned away at two of its three precincts, the Community Center and Truman Middle School.
"All anyone wants is a fair and honest election — and this one obviously was not," Hardy told the board.
Election Commissioner John Maupin, a Creve Coeur attorney and one of two Republicans appointed to the four-member board by Gov. Jay Nixon, told the Call that the election board is taking the concerns of disenfranchised voters very seriously, and if the board determines a new election is needed for voters in Ward 1, a new election might have to be held again citywide if the board is unable to redo the election in just one ward.
"It's not something that comes up every day," Maupin said. "We need to look at these individual races and kind of do an analysis … We're trying to weigh these to see whether in our opinion, based on the facts we can get, whether there's a reasonable — whether there's a chance that the outcome would have been different."
Municipal elections can often be decided by single digits. So far, along with Sunset Hills, the board has fielded complaints that the ballot shortage affected the outcomes of aldermanic races in Town and Country and Overland, along with the Berkeley mayoral race.
"Those are the four places we'll look at real, real hard," Maupin said, although he noted that just because a candidate says the outcome would have been different doesn't mean it would have been. "What are they going to say? 'We ran short of ballots, but I would have lost anyway'?"
When the board certified election results last week, it kicked off 30 days in which board members can petition a court to hold an election over again if the Election Day debacle affected the outcome of a race.
If the election board files to hold another election, it has to present evidence indicating a different outcome if there had been no shortages. Candidates could also file a challenge, Maupin said.
In south, north and west county, voters reported that they showed up at their polling places — a total of 63 in all — and found no ballots, with many precincts stocked with only five ballots to start the day.
The elections that were affected should be run again, 1st District Councilwoman Hazel Erby, D-University City, told the Call.
"There has to be something done so that people feel like their vote counts," she said. "Right now, that's disenfranchisement at its worst. It seemed like everything was out of whack that day."
The current political realities of Sunset Hills might have played a role in the Ward 1 race, said Hardy, who was joined at the election board by residents Tom Hammelman and Carol Morrison. Hardy pointed out at the meeting that Election Commissioner John King should be familiar with Ward 1 since he is currently serving as the real-estate attorney for Dr. George Despotis, who hopes to develop Court Drive commercially.
Hardy served six years as an alderman until he was defeated by Gau in 2012. This time, Gau prevailed 58.65 percent to 41 percent, 244 votes to 171.
The former alderman said no one can know for sure who won unless voters get another chance, especially since what he sees as his stronghold started out with no ballots, while Gau's precinct did.
"I don't feel like he won, and I don't feel like I lost, because there was this big mistake on Election Day," Hardy said.
Hammelman told the board that since some political issues in Sunset Hills hinge on key areas in Ward 1, a revote is needed to fix what could be far-ranging consequences from the shortage.
"It goes beyond 'Who is the alderman?'" he said. "It goes to the whole city itself."
In other action, the election board voted unanimously in closed session to suspend Democratic Election Director Eric Fey, who is the lead director, for two weeks without pay. Election Coordinator Laura Goebel was also suspended for one week without pay.