Elected officials meet with Lindbergh administrators, board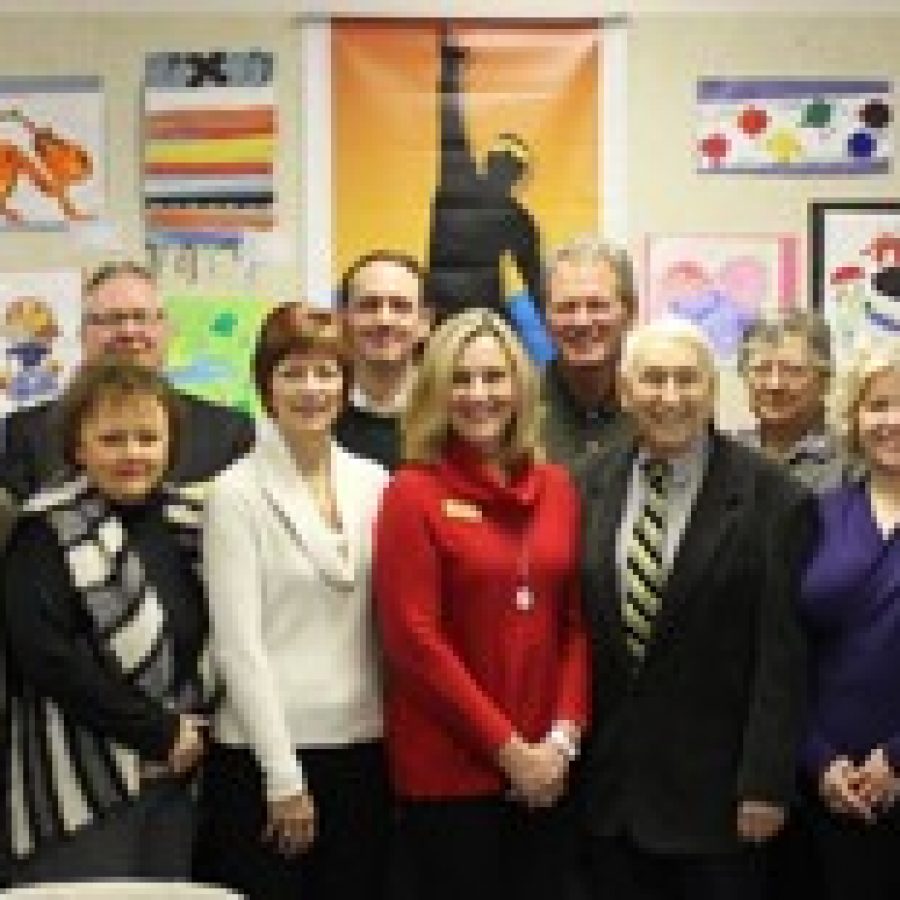 Lindbergh Schools hosted its annual Elected Officials Breakfast on Friday, providing the Board of Education and district administrators an opportunity to meet with several local and state political figures and discuss timely issues of importance to the district and community.
Superintendent Jim Simpson shared an informative presentation about Lindbergh's academic achievement, which ranks among the best in Missouri, economic development in the area, and rapid student enrollment growth that is affecting the elementary schools and heading toward Lindbergh High School.
Attending Lindbergh Schools' annual Elected Officials Breakfast, back row, from left, are: Green Park Ward 1 Alderman Michael Broughton; Lindbergh Schools Board of Education member Gary Ujka; Fenton Mayor Mike Polizzi; Sunset Hills Ward 3 Alderman Kurt Krueger; Sen. Scott Sifton; Grantwood Village Chairman Kevin Kelso and Trustees Suzanne Ehrhardt, Mark Kienstra and Pat Williams; and Crestwood Aldermen Justin Charboneau of Ward 2 and Bill Boston of Ward 3.
Front row, from left, are: Rep. Jeanne Kirkton; Lakeshire Ward 1 Alderman Robert Bilzing; Board of Education Vice President Don Bee; Sunset Hills Ward 1 Alderman Dee Baebler; Fenton Ward 3 Alderman Chris Clauss; Sunset Hills Ward 4 Alderman Pat Fribis; former Grantwood Village Trustee Robert Bess; Board of Education President Kathleen Kienstra and Secretary Karen Schuster; and Barbara Fraser, educational liaison for County Executive Steve Stenger.