Eighth-graders receive hands-on career training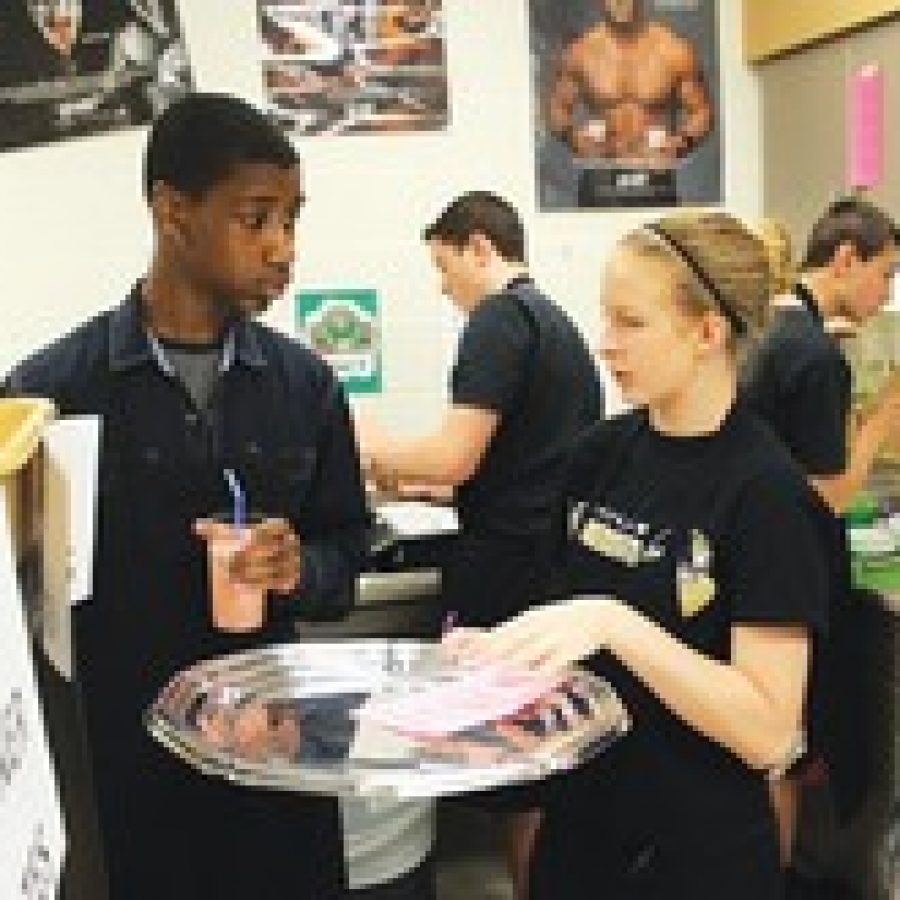 The smell of pancakes wafted through the hallways of Bernard Middle School Friday morning.
Eighth-grade students were busy with Career Activity Day, where they employed food industry skills they learned this semester to get through a late-morning brunch rush, according to a district news release.
Jamie Moeslein is the Bernard Family and Consumer Science, or FACS, teacher.
"These students have worked on this all semester," Moeslein stated in the release. "They practice different jobs, from restaurant manager to food servers."
The menu, presented by a hostess standing near the door, featured Danish pancakes, custom-made omelets, egg casserole, fruit cocktail and a fruit smoothie bar.
Smoothie flavors included Green Machine, Sunrise Splash and something known as "Strawanna."
A line at the bottom of each menu read: "A plate of tempting homemade breads and muffins will be served to every table."
Moeslein said other job titles this culinary arts exercise offers students include chefs and assistant chefs.
Students try their skills at handling real-life pressure when hungry restaurant customers are waiting in the dining room while food expediters coordinate orders behind the scenes in the kitchen.
Their "customers" on this day included Bernard teachers, staff, and administrators, as well as FACS teachers from Mehlville and Oakville high schools.
The program is associated with ProStart, a program sponsored by the National Restaurant Association. ProStart certifies high-school-age students for further education as well as jobs and careers in the culinary industry.