New look, new editor, but the Call is still the 'cold hard facts'
By Gloria Lloyd
News Editor
glorialloyd@callnewspapers.com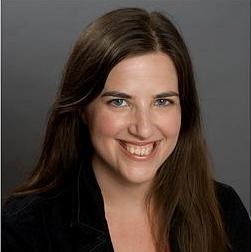 Editorial: Our Call
The Call has a new look this week to kick off a yearlong celebration of the newspaper's 30th anniversary.
But rest assured, this newspaper will continue to bring you the news and exclusive local community coverage that you've come to expect week in and week out, rain or shine.
We are often asked by residents of other communities if we will expand to their cities or areas so that they can get the award-winning local news coverage that we're pleased to bring the residents of south county.
But although we're read throughout the region, we will always focus on where it all started, right here in South St. Louis County — Oakville, Concord, Crestwood, Sunset Hills, Green Park, Affton and Lemay — and everywhere in between.
Beyond our new, more modern look, other things have changed for the Call this year too.
Most notably, we have a new editor, Gloria Lloyd. That's me. If you have been at any newsworthy event in south county the last several years, you probably already know me. But if you haven't met me in person, surely you've read my articles or talked to me on the phone and know my passion for community journalism and cutting-edge breaking news.
I'd love to hear your questions, comments or news tips if you have anything you want to say. Feel free to call me at (314) 843-0102 or email glorialloyd@callnewspapers.com.
And unlike 30 years ago, you can like us on Facebook, follow us on Twitter at @stlcall and follow us on Instagram at @callnewspapers.
As you can see published at the bottom of the opinions page every single week, the Call's mission is: "We dedicate ourselves to the public, holding its welfare in the highest regard and standing firmly in opposition to any who would oppose it."
Our mission of standing up for what's right for south county will never change.
Before last week's election, only one newspaper was pressing the candidates for county executive and County Council on what they would do for south county.
And we don't ever plan to stop that single-minded dedication to what's best for our readers and residents.
The Call had its gray granite-looking masthead for the last 15 years. It was a classic look that symbolized that this newspaper publishes only the "cold hard facts."
And that commitment is something you can continue to count on every week in your mailbox.