Entrances to Eden UCC now fully accessible
Both entrances to Eden United Church of Christ, 8920 Eden Ave. in Affton, are now fully accessible after the church completed their new handicapped-accessible ramp last month.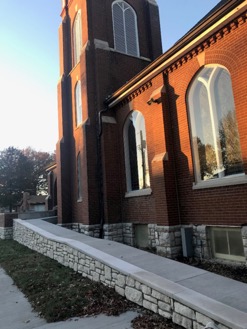 In August, the church unanimously voted to approve the construction of an Americans with Disabilities Act-accessible ramp to enter the church.  The congregation fundraised $9,458 to apply to the ramp.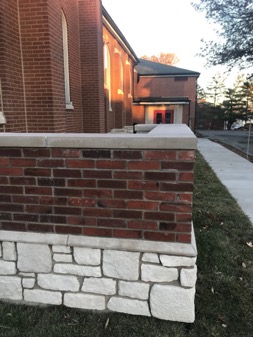 The rest of the funding was equal parts special gifts and money from memorials and estates.
The project began at the end of September.
Special attention was made to make sure the ramp integrated with the architecture of the building. The church was founded in 1912 by German immigrants and is over 100 years old.
"We are a welcoming church with a history of 100-plus years and are excited that our wish to include all will be accomplished as both entrances to the church are now fully accessible," the church said in a memo it sent out in December. "Please join us."
The church dedicated the ramp after its 10:30 a.m. worship service Dec. 23.