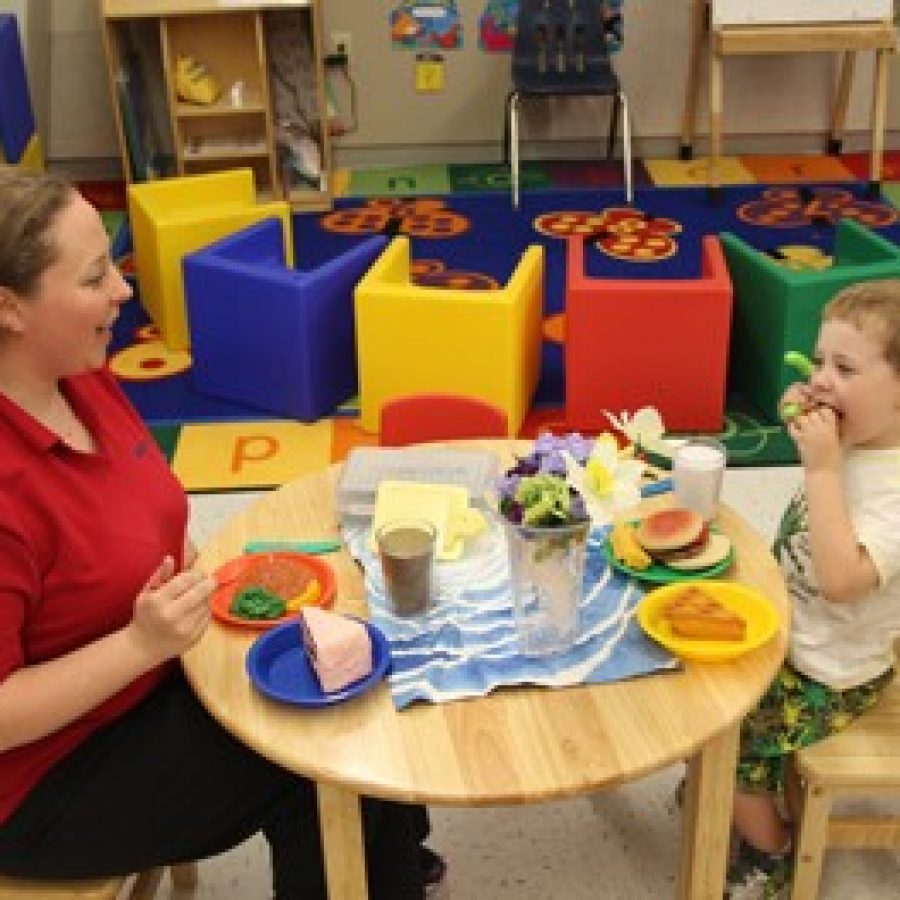 Lindbergh Schools welcomed its youngest students to a brand-new building this week at Lindbergh Early Childhood Education West.
Students in both the Early Childhood Part Day and Early Childhood Special Education programs will gather for class in colorful Dolphin, Owl, Bumblebee, Caterpillar, Bluebird, Frog and Butterfly rooms, in the facility behind Truman Middle School on Robyn Road.
"We are excited to welcome all of our families to ECE West," Charlene Ziegler, director of Lindbergh Early Childhood Education, stated in a news release. "This new building will allow us to better serve all of our Lindbergh families with many of the same features we offer on our main campus."
A total of 151 students ages 2 to 5 are enrolled this fall at ECE West. By comparison, 252 students are enrolled for the fall at Lindbergh Early Childhood Education's main campus, which is home to Early Childhood Full Day and Early Childhood Special Education programs.
ECE West includes eight classrooms in all, besides a multipurpose room that will be available for ECE students, Truman physical education and after-school Lindbergh Athletic Association, or LAA, use.
ECE part-day classes were previously held at Dressel School, which is being demolished this fall to make room for a 650-student new Dressel Elementary School, opening in fall 2017.
"Lindbergh's enrollment is growing so quickly that the new Dressel Elementary School will be completely full when it opens in fall 2017," Superintendent Jim Simpson stated in the release. "These new part-day ECE classrooms will provide much-needed space for us to continue providing this valuable service to our families."