DuBois and Grijalva exchange their vows at Cathedral Basilica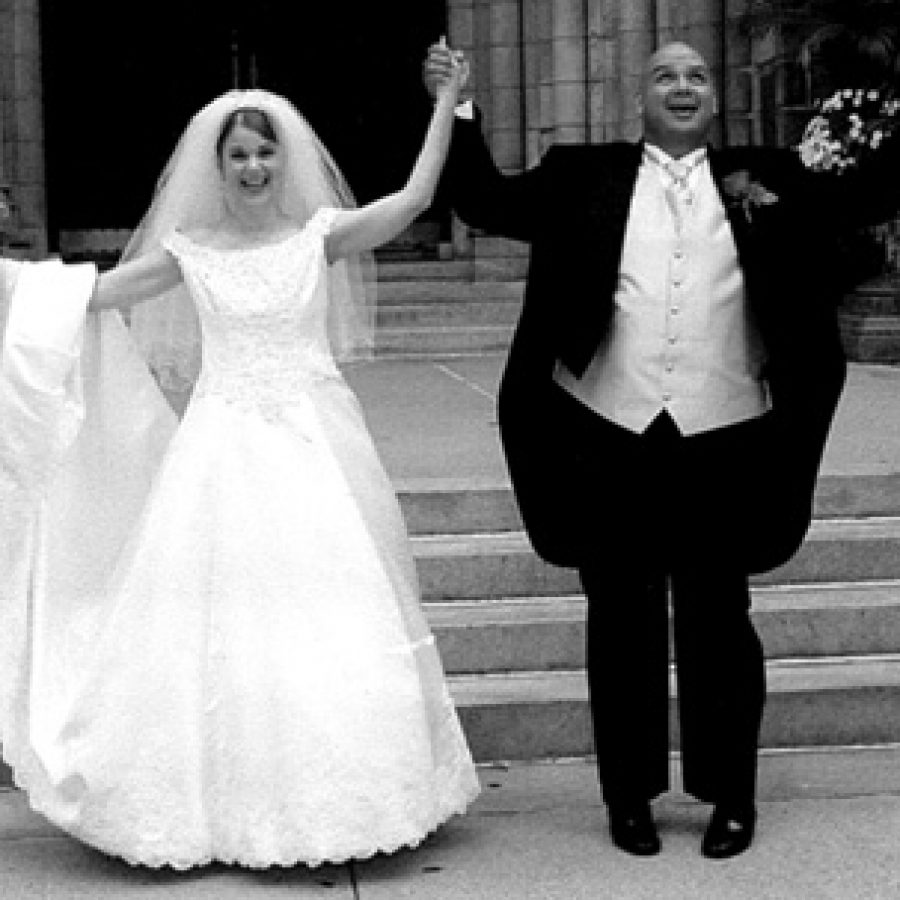 Christine DuBois and Ben Grijalva were married Sept. 2 at the Cathedral Basilica of St. Louis.
The bride is the daughter of Bill and Mary DuBois of Sappington. The groom is the son of Jess and Mina Grijalva of San Diego, Calif.
The matron of honor was Vicki DuBois. Bridesmaids were Mary Catherine DuBois, Katie Stockhausen, Gabriella Penaloza; Leah Grijalva and Katie Kargus.
The best man was Jess Grijalva of San Diego, Calif. Groomsmen were Jeff DuBois, Tom DuBois, Paul Santero, Don Poe and Mike Moran. The ringbearer was Gus DuBois.
Ushers were Gregory Bollasina, Jay Bananal and Bill Mussen.
After a honeymoon in Cumbria, Calif., the couple reside in San Diego, Calif.