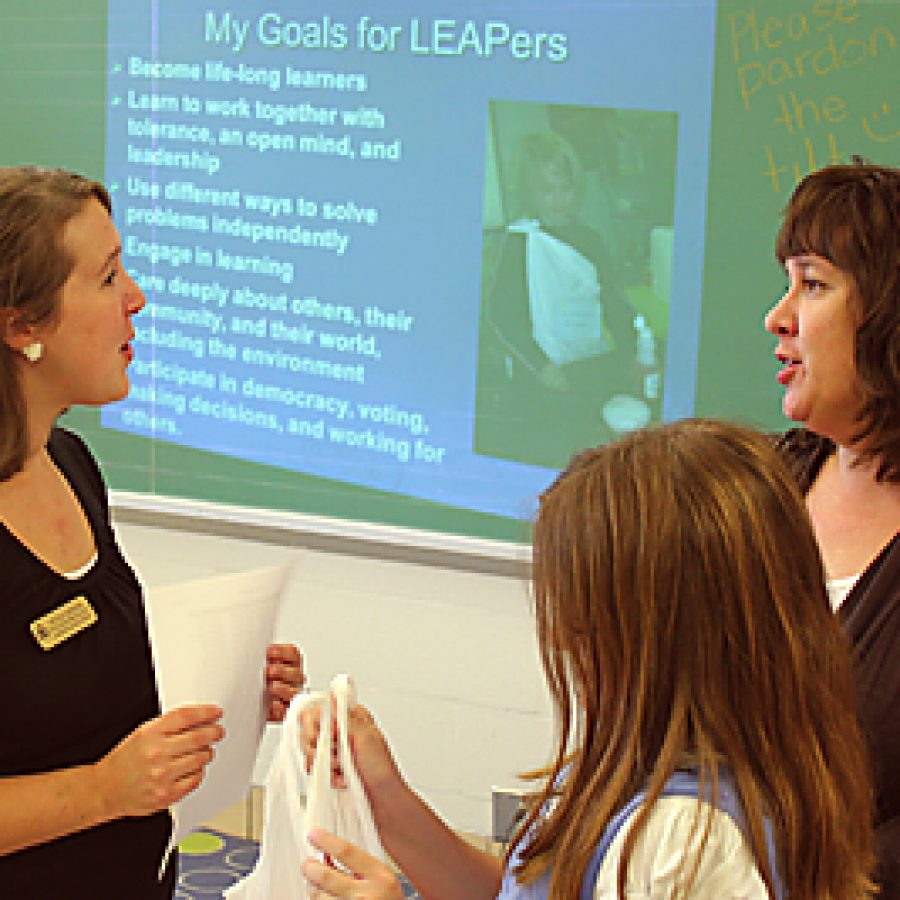 Buses will once again begin rolling into Dressel School on Monday as a new class of students and teachers breathe life into the historic Lindbergh building.
To introduce the new gifted education facility at Dressel, LEAP hosted a sneak peek open house Thursday where students and parents were greeted by shiny floors, freshly painted corridors and classrooms equipped with the latest digital technology, according to a district new release.
Students explored five updated classrooms, tested out their new playground and met their teachers for 2011-12.
"We are impressed with the renovations at Dressel School and look forward to spending our school year here," stated Michelle Ryder, coordinator of gifted programs, in the release.
Dressel School will be a dedicated center for elementary gifted education for more than 200 students in grades K-5 who are part of the Lindbergh Eager Achievers Program, better known as LEAP. In addition, the building houses Parents as Teachers, the Lindbergh Athletic Association, and Lindbergh Activities.
The building has been renovated with ADA-compliant restrooms, a new coat rack and book storage area for students, Internet access, and updates to five classrooms. Dressel also features a safe, modern playground, acres of green space, ample parking for parents on a newly paved lot, and hot lunches in the cafeteria.
LEAP is the elementary portion of the gifted education program for the Lindbergh Schools. Students in grades 1 through 5 participate in the program one day each week, and kindergarten students participate one half-day per week. The LEAP curriculum consists of thematic, multidisciplinary units that encourage exploration and investigation, critical thinking and problem solving, and creativity.